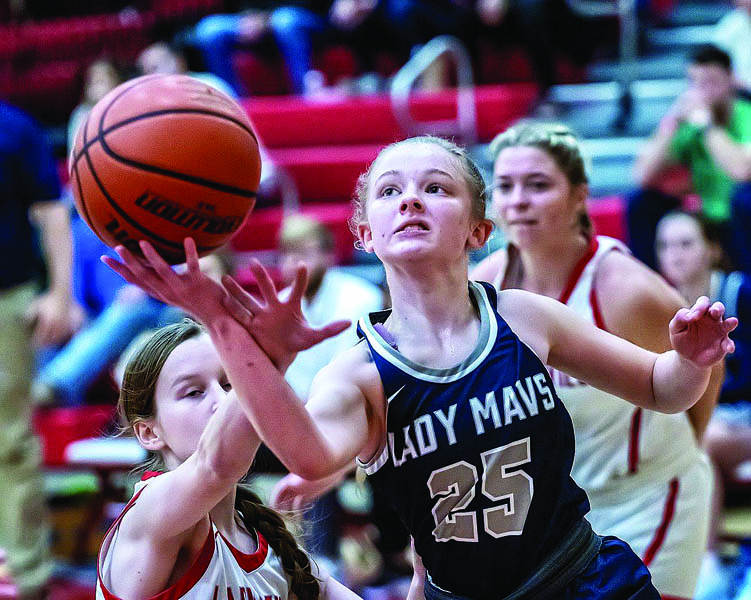 The season has been full of adversity for the Anderson County High School girls basketball team.

The Lady Mavericks have been plagued by illness and riddled with injuries.

They did, however, close out their pre-Christmas slate with a victory.

ACHS won the seventh-place game as it ran past Providence Academy 48-38 Thursday in the Anderson County Christmas Tournament at home.

Three players posted double figures in the scoring column for the Lady Mavericks (4-9) against the Lady Knights (8-5).

Two of those players set career highs for points in a single game.

Emily Mustard, one of ACHS's top scorers, led the way with 13 points. Bailey Newman added 11, while Macy Basford finished with 10 points.

"I think that's the first time that Bailey and Macy have scored in double figures for us," Anderson County Coach Mitch Cupples said. "I think both of them had a career high."

The Lady Mavericks salvaged seventh place in their own holiday tournament despite suffering a pair of narrow losses earlier in the week against two of the top teams in East Tennessee.

On Wednesday, ACHS came up on the short end of a 58-50 decision against Lenoir City, the top team in District 5-AAA. With a subsequent victory over Gibbs, the Lady Panthers improved to 10-2 overall this season.

The Lady Mavericks dropped their tournament opener to William Blount 54-51. The Lady Governors, who left Anderson County with a 6-6 mark, play in the state's mos- competitive league. District 4-4A is home to both defending state champion Bearden and 2021-22 state runner-up Farragut.

Against the Lady Panthers, Mustard scored 16 points and Jaylynn Bullock finished with 10 in the game that got away from the Lady Mavericks.

"Against Lenoir City, they hit some shots and we were shaky," Cupples said. "We got off to a bad start.

"Against William Blount, we pretty much lost the lead in the fourth quarter. But we're playing better. We haven't been consistent."

The reasons for the lack of consistency for the Lady Mavericks are injury and sickness.

"We've been inconsistent, but our lineup hasn't been consistent," Cupples said. "We've had injuries. We've had sickness and we've had other things, and I've used so many starting lineups."

Lydia Meldrum posted a double-double for Anderson County as she scored 16 points and pulled down 13 rebounds against the Lady Governors.

Bullock added 14 points and Mustard finished with 10.

Anderson County returns to action on the hardwood on Friday when it travels to Maryville Christian. Tipoff is slated for 6 p.m.