ACHS takes three of four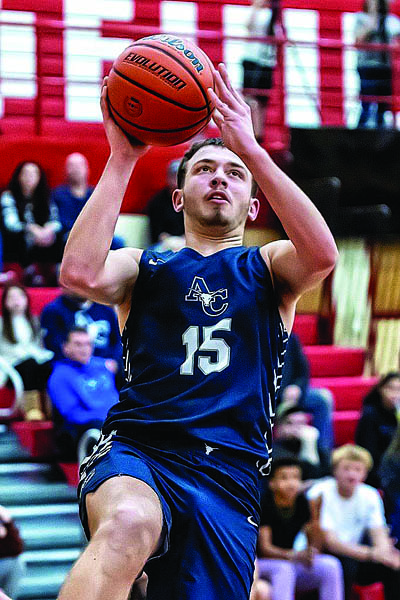 After a rough start to the 2022-23 season, things finally appear to be coming together for the Anderson County High School boys basketball team.

The Mavericks (5-8) closed out the pre-Christmas portion of their campaign by winning three of their last four games, with one of those victories snapping a long District 4-AAA losing streak.

ACHS last took the floor on Thursday, Dec. 26 and was able to avenge one of its early-season losses.

The Mavericks toppled Powell 77-71 in the third-place game of the Anderson County Christmas Tournament.

First-year Anderson County head Coach Jordan Jeffers was extremely pleased after his squad avenged its 89-61 loss to the Panthers in Northwest Knox County before Thanksgiving.

"This one was a little different from the first time we played them," Jeffers said. "I thought our focus was a lot better. But of course, that was actually our first regular-season game, and we've gotten better.

"Things actually started getting better us in the Northview Academy (in a 62-57 loss on Nov.13)."

In the second meeting against the Panthers, Brandon Dake and Carter Nelson scored 16 points each and Tate Russell added 15.

That effort left Jeffers pleased heading into the Christmas holiday.

"I thought we really played well," he said. "I thought we played together as a team.

"I was really happy that we showed up. Our guys showed up and played well when there was really nobody there. They showed up and did a good job in a third-place game, a game nobody really cares about."

ACHS opened the tournament with a 70-50 victory over Clarkrange on Tuesday, Dec. 20, before losing to Knoxville's Hardin Valley Academy 60-37 in the tournament semifinals.