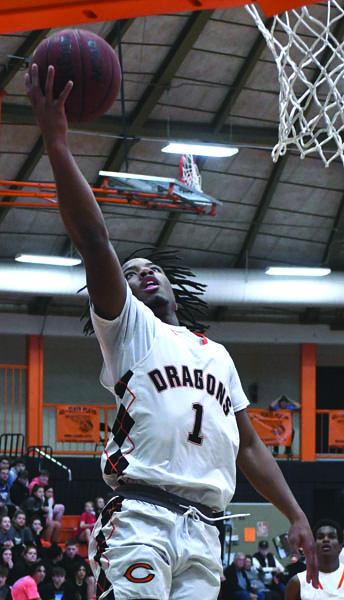 Longtime Clinton High School boys basketball Coach Chris Lockard knew that his young team would struggle at times this season.

And the Dragons did fall upon hard times last week at a holiday tournament in Kentucky. The Dragons lost to three top teams from the Bluegrass State.

Clinton lost all three games at the Wayne County tournament. The Dragons closed out tournament play with a 64-61 loss to Russell County Friday.

"That game was close all the way to the buzzer and we had a chance to tie the game and Jeremiah Lee got tripped up and the clock ran out," Lockard said.

Lee was one of three CHS players to post double figures in the scoring column as he had 16 points. He also dished out four assists. Brent Reynolds also scored 16 points for the Dragons. He pulled down nine rebounds and was a perfect 8-for-8 from the field. Lebron Booker also finished with 16 points in the tournament finale.

Lee was named to the all-tournament team.

The Dragons (4-7) lost to Montgomery County 60-47 in their second-round tilt. Clinton fell behind 14-3 in the first quarter and scored just seven points in the opening half.

"I think that Montgomery team was probably the best team that we saw up there," Lockard said. "But that game was kind of strange.

"You had some jawing going on and you had five technical [fouls] called on different players. We got three and they had two. I think we took a few steps back from the progress that we'd made, and from my side, I expect that sometimes. But I think we're still headed in the right direction."

Lee scored 17 points and had four assists. Booker scored 11 points and pulled down five rebounds.

Clinton opened tournament play on Dec. 28 with a 67-48 loss to McCreary County.

Teegan Bolinger led the Dragons with 12 points. Booker and Bryson Maddox scored eight points each. Lee added seven and Kaden Ison finished with six.