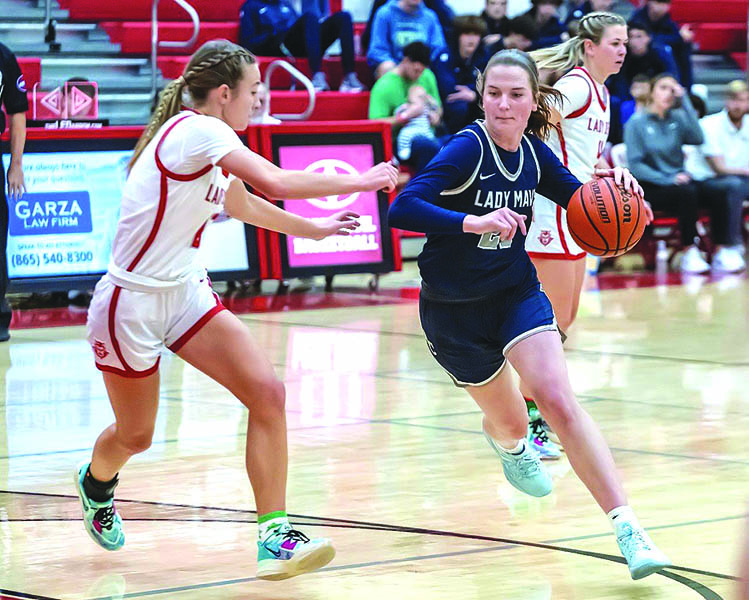 After bouts with illness and injuries led to early season struggles for the Anderson County High School girls basketball team, the Lady Mavericks won their final two games of the 2022 calendar year.

ACHS closed out 2022 with a road victory over Maryville Christian School Friday night as it prevailed 57-49.

The win comes after the Lady Mavericks had eight days off, and ACHS (5-9) won its final game before Christmas as it took down Providence Academy 48-38 in its holiday tournament on Dec. 26.

Against the Lady Eagles Friday night, the Lady Mavs needed a late rally to find their way into the win column.

"We had to come back. We got 12 down in the third quarter and we came back and we ended up winning by eight," Anderson County Coach Mitch Cupples said. "They're a solid team and they've played some teams around here.

"They've played Oliver Springs and they played Gibbs. They barely lost to Gibbs. They lost to them by two, I think,"

Facing a double-digit deficit, the Lady Mavericks turned up the defensive heat.

"We made a run," Cupples said. "We started playing faster and we played more aggressively on defense."

The Lady Mavericks also got an offensive spark from Rowan Smith in the final eight minutes of the contest.

Smith, who finished the game with 10 points, made 7-of-8 from the free throw line in the fourth quarter.

Lydia Meldrum led ACHS with 16 points and Emily Mustard added 15 for the Lady Mavericks.