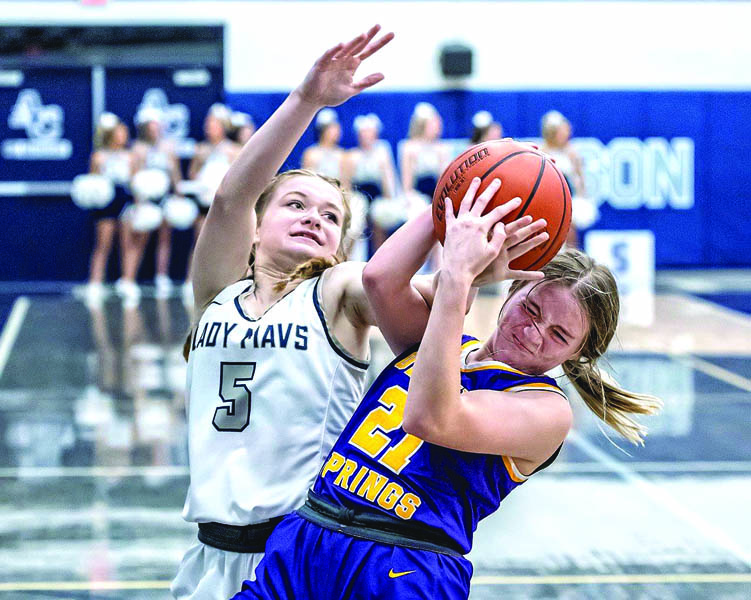 Anderson County High School's girls basketball team had mixed results last week.

The Lady Mavericks had a heartbreaking loss and a lopsided victory in two home games.

On Thursday night, ACHS routed Oliver Springs 51-22 as Emily Mustard and Lydia Meldrum scored 15 points each against the Lady Bobcats.

Throughout the current campaign, Anderson County (6-10) has struggled as it has battled adversity, including injuries and illness.

The Lady Mavericks, however, closed out the 2022 calendar year with a 57-49 victory over Maryville Christian on Friday, Dec. 30.

ACHS Coach Mitch Cupples said he finally had his full roster of players available two days before the Lady Mavericks made the trip to Blount County to play the Lady Eagles.

"We've had injuries and sickness; our lineup has changed," Cupples said. "On the Wednesday before we played Maryville Christian that was the first time that we had all our players in practice.

"That really helps because it creates competition in practice. I think we'll continue to get better and better."

The Lady Mavericks opened the week with a 44-43 loss to Lenoir City on Tuesday, Jan. 3.

Anderson County led the Lady Panthers by as many as 18 points only to see Lenoir City come back and nab a victory on a late four-point play by Mckenna Lawson with 13 seconds remaining in the game.

With the Lady Mavs clinging to a 43-40 lead, Lawson (who scored 13 points) knocked down a 3-point shot, was fouled and buried the subsequent free throw.

It was ACHS's second loss to the Lady Panthers this season. The Lady Mavericks dropped a 58-50 decision to the Lady Panthers in the Anderson County Christmas Tournament on Dec. 21.

Cupples said that his team's second loss to the Lady Panthers stung.

"That one was hard to handle," he said. "We had a tough fourth quarter and that came after we played probably the best two-and-a-half quarters that we'd played all season."

The Lady Mavericks hosted Seymour Tuesday night, but results were not available at press time.

Anderson County (1-2 in District 4-AAA) returns to the hardwood Friday night when it hosts crosstown rival Clinton.

Tipoff is slated for 6 p.m. and the Lady Mavericks will look to avenge a 53-50 loss to the Lady Dragons earlier this season.