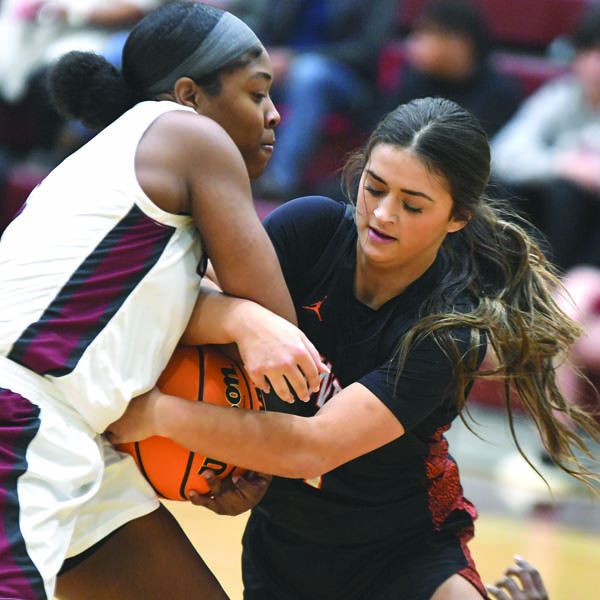 For the first time in recent memory, the Clinton High School girls basketball team made the trip over the Anderson County-Knox County line and nabbed a victory at Powell.

"This is Year No. 9 for me (as coach) and I don't remember ever winning at Powell," Lady Dragons Coach Alicia Phillips said after Clinton routed the Lady Panthers 60-37 Monday night at the Jeff Hunter Gymnasium. "It's tough to win over here."

Clinton's hot shooting certainly helped matters early this week as the Lady Dragons knocked down 11 long-range jumpers en route to notching the season sweep against their one-time District 3-AAA rivals.

Clinton defeated the Lady Panthers 53-50 at home in a Hall of Fame game on Nov. 19.

The Lady Dragons, however, have struggled lately, despite winning their last two games.

"It's been a rough ride this season, but we shot the ball well tonight," Phillips said. "We made 11 threes."

Allie York scored 13 points as she knocked down four 3-pointers.

The Lady Dragons (9-10) also successfully executed their zone trapping defense.

"We did a good job with trapping," Phillips said.

Josie Moody and Addi Gamble also dominated the boards. Moody pulled down 11 rebounds while Gamble grabbed 10.

Clinton's victory Monday night was its second consecutive win. The Lady Dragons outlasted Fulton 45-44 Saturday night at the Don W, Lockard Gymnasium as York hit a late 3-pointer and freshman Lanee Carmichael scored 14 points.

The win over the Lady Falcons snapped Clinton's five-game losing streak.

The Lady Dragons return to District 4-AAA play Friday night as they make the trip to Anderson County High School to take on the Lady Mavericks (6-10 overall, 1-2 in the district).

Clinton (2-1 in the district) defeated ACHS 53-50 at CHS in December and will attempt to capture the regular-season sweep against the Lady Mavs, who have battled adversity, including injuries and illness all season.

Anderson County has won two of its last three games and was set to host Seymour Tuesday night.

Results were not available at press time.