Janet Hawkins honored in her retirement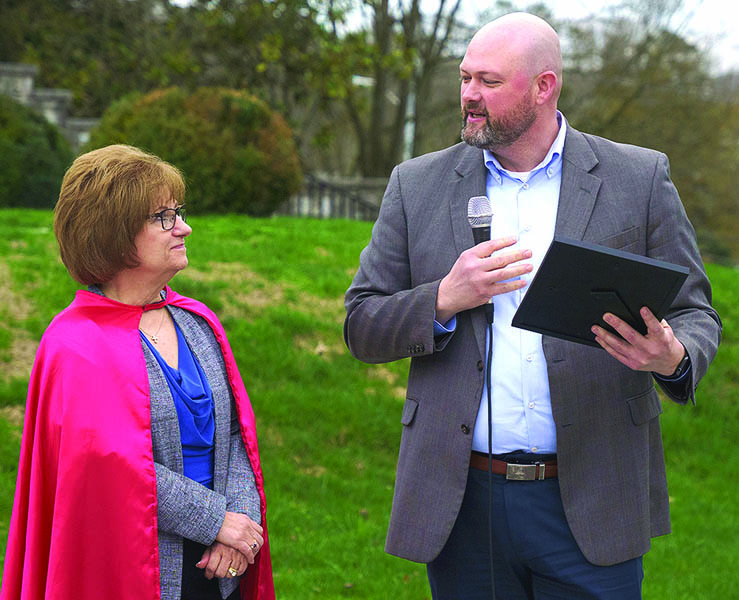 It is with great honor to announce the retirement of Anderson County Chamber of Commerce Executive Vice President Janet Hawkins.

Janet has been involved with the chamber since 1976, first serving as a part-time secretary to the Clinton Chamber of Commerce from 1976 until 1982 while working full-time for J. Edwin Birdwell Jr., president of First American Bank.

Janet joined the Anderson County Chamber of Commerce again in December 2002, on a temporary six-month assignment. Before the end of five months, the assignment became permanent.

Beginning as administrative assistant, Janet soon became director of administration, then director of administration and finance, and then advanced to the current position of executive vice president, retail development.

Her duties included coordinating potential retail projects in the county, administration of the daily operations of the chamber, and coordinating the county's ThreeStar program and the chamber's Business Development Committee.

Janet is a 2017 graduate of Leadership Anderson County and the Tennessee Chamber of Commerce Executives Institute. In 2018, she graduated from the East Tennessee Regional Leadership Program before completing the requirements of the Institute of Organizational Management, a program of the U.S. Chamber of Commerce Foundation in 2019.

In 2021 Janet was awarded the Tennessee Chamber of Commerce Executives (TCCE) Professional of the Year.

The Chamber celebrated Janet, also known as, "Wonder Woman," Thursday, March 2, at the Kincaid House for her retirement party. More than 100 guests attended to show their appreciation of all of Janet's accomplishments during her time at the Chamber.

Proclamations from federal government, state government, City of Clinton, and the Anderson County Commission named Feb. 25, 2023, "Janet Hawkins Day".

Janet is married to Dan, who is also retired. Together they have three children and four grandchildren.

They are active at First Baptist Powell, where they serve as Life Group leaders, Community Group leaders and facilitate the counseling ministries of DivorceCare, GriefShare and Single and Parenting, as well as individual counseling.

Janet also serves on the Women's Ministry Team at FBP. Janet is looking forward to traveling and spending time with her grandchildren.