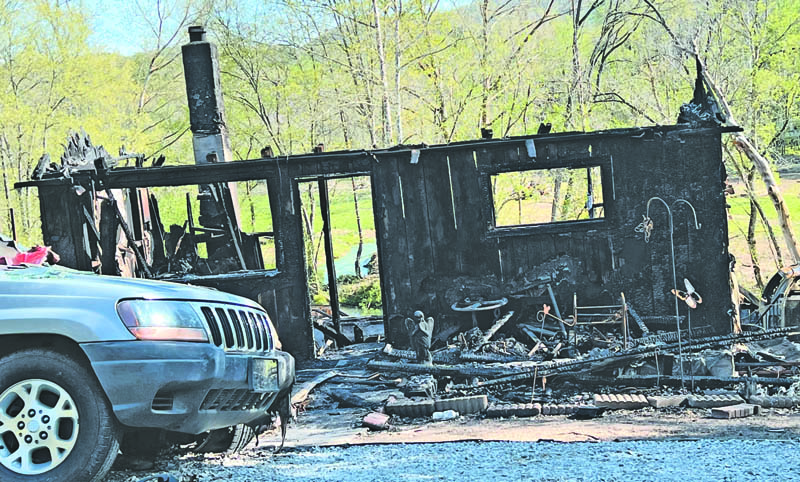 The investigation into a house fire with two fatalities in Rocky Top last Wednesday night, April 5, is "active and ongoing," a Tennessee Bureau of Investigation release said.

Thursday, the identities of the two people who died in the fire were released.

One of those who died was 11-year-old Isaac Shrader, a fifth-grader who attended Clinton Elementary School.

With Clinton Elementary School students off Friday for Easter break, the school sent a letter home with parents Thursday afternoon telling them that the school library would be open Friday for those needing counseling or grief support.

In a social media post from the Clinton City Schools Thursday night, officials wrote, "There are no words to ease the pain of a situation such as this. Please join us in keeping this family in your thoughts and prayers."

The other person who died in the fire was identified as 62-year-old Timmy Joe Morris.

A TBI official said Morris went back into the house to try to save the child.

Anderson County Sheriff's Office, Rocky Top Fire Department, and Medford Volunteer Fire Department responded to the fire on the 100 block of Ponderosa Lane around 11:30 p.m. Wednesday.

"At this time the incident is under investigation and no further details will be released," Rocky Top Fire Department said in the post shared Thursday.

"Units are still on scene in the area. ACSO and TBI are also on scene. Our thoughts and prayers go out to those involved along with the responders working the scene."

TBI and Anderson County's Sheriff's Office are investigating the fire.