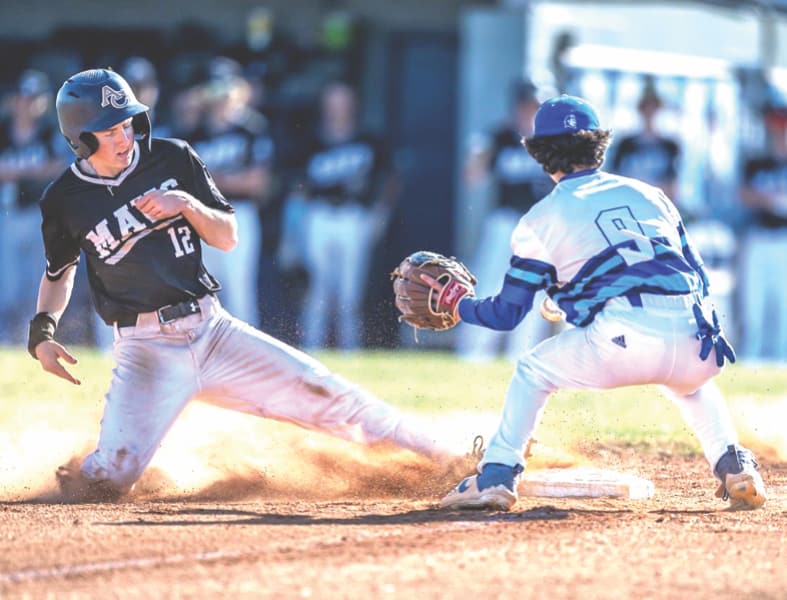 Monday night wasn't particularly good for Anderson County's baseball team at the plate.

Still, the Mavericks managed to sweep a District 4-AAA doubleheader from Scott at home.

ACHS (14-6 overall, 4-0 in the district), however, picked up a pair of dazzling pitching performances against the Highlanders as Mason Lively and Aydin Bond both hurled no-hitters.

The Mavs won the opener 8-0 and claimed the nightcap 4-0.

"That was a great day for a pitching staff," Anderson County Coach Josh Boynton said.

"We didn't have a great night at the plate, but it's like I told the boys, sometimes you have to win them that way.

"At the end of the night, we got two wins and a win is a win, and an ugly win is better than a pretty loss any time. Pitching and defense were definitely the keys to our victories tonight."

In Game 1, Lively had 11 strikeouts and two walks. At the plate, he went 2-for-3 and scored a pair of runs for the Mavs, who tallied four times in the second frame. Bond also had two hits and crossed the plate twice. Trent Strickland drove in two runs.

"We scored four runs in the second inning, but they helped us out with a few walks and some errors," Boynton said.

In the second game, Anderson County jumped out to a 3-0 lead in the bottom of the first inning and added the final run of the night in the second frame.

Bond also had a pair of hits, including a double in that contest.

On the mound, he hurled a five-inning complete game and finished with one walk and nine strikeouts on the mound.