Coal Creek Bulls open play on the diamond for summer sessions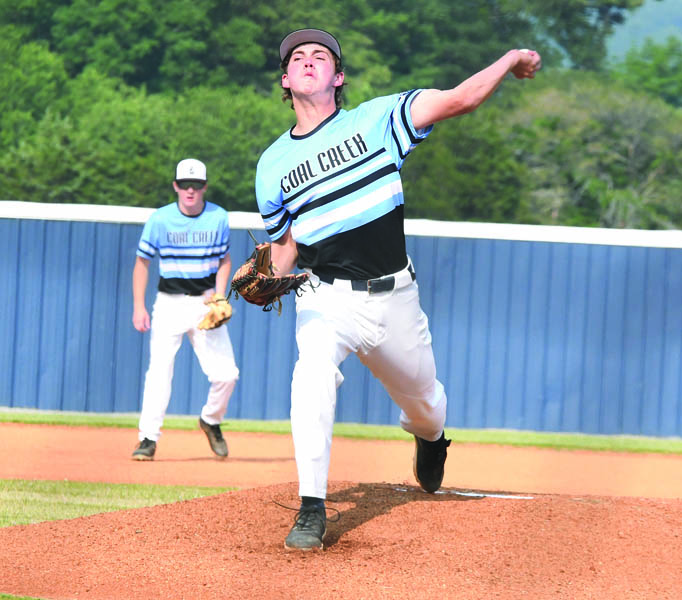 The Coal Creek Bulls opened their 2023 baseball season with a pair of wins at home late last week.

The Bulls swept the NABF FreeBirds in a doubleheader at Anderson County High School Thursday night.

Coal Creek (2-0) had to come from behind to notch the two victories over the FreeBirds, who hail from Corryton in northeast Knox County.

The Bulls won the opener 9-5 and took the nightcap 4-3 on a walk-off single by Easton Beaty.

In the opening game, Coal Creek spotted NABF (0-2) three runs in the top of the first inning as starting pitcher Luke Lankford walked two batters, including leadoff hitter Mason Melton, who would score when Jay Rutherford followed with an RBI triple.

Will Sharp had a scoring single before Lankford struck out the final three NABF hitters of the inning.

Coal Creek got on the scoreboard as it pulled to within 3-2 with a pair of runs in the bottom of the second when Beaty came up with a two-run single.

The Bulls took the lead in the third as Gavin Hill and Lankford each drew walks with the bases loaded to make the score 4-3.

Coal Creek engineered a big inning in the fourth as it sent nine hitters to the plate and scored five times.

Beaty started things with a one-out triple. He came home on an RBI single by Tripp Haire.

Haire would score on an error before Ty Wilson drove in a pair with a single. Lankford would add an RBI single to make it 9-3.

NABF scored two runs in the fifth and final frame.

In the second game, Coal Creek took a 1-0 lead in the second before the FreeBirds tallied three runs in the fourth.

The Bulls would come back with three runs in the bottom of the fifth to end the game in dramatic walk-off fashion on Beaty's single.

Beaty had a big opening day as he recorded three hits (including a triple), three RBIs and two runs in the twin bill.

Coal Creek will be idle this week before returning to action on Monday, June 5, and heading across town to play a double header against River City.

First pitch for Game 1 is slated for 5:30 p.m. at The Fairgrounds.

River City will open its season at home Thursday with a pair of games against the Townsend Mountainmen.

Action begins at 5:30 p.m.