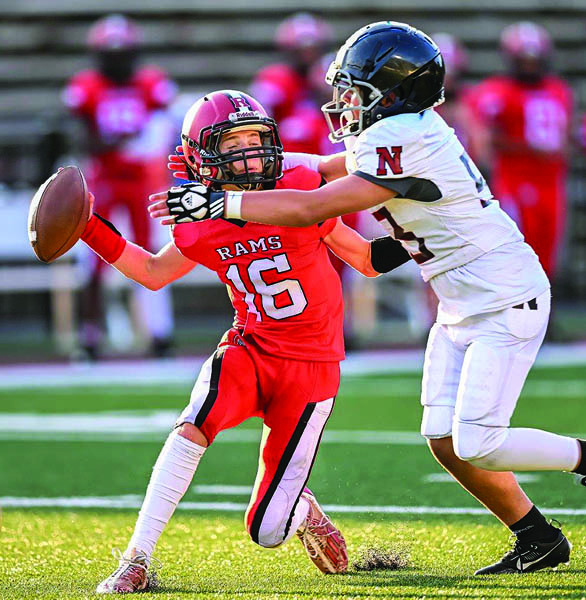 A perfect record remained intact for Norris Middle School's football team last week.

The Senators improved to 6-0 with a 34-20 victory over Robertsville Thursday night at Blankenship Field in Oak Ridge.

Norris coach Richie Noe said that his team took control of the contest after halftime.

"It was a tale of two halves. We were down going into the fourth quarter and our kids, including our offensive line, made plays," Noe said. "We probably rushed for 200 yards on them in the second half.

"We got down early."

The Senators will face the toughest test of the season as they host Spring City at Anderson County High School Thursday night. Spring City is also unbeaten in 2023.

Kickoff is scheduled for 6 p.m. It is both homecoming and eighth grade night for Norris.

Trace Jackson had a touchdown run for Robertsville and Kipton Fagean threw a scoring strike to Liam Gerber. The Rams' Kamoni Willis also scored on a kickoff return.

Robertsville coach Tyler Carr couldn't fault his team's effort against the Senators.

"I felt like our kids competed," Carr said. "They competed really well. I feel like our kids to answer the bell.

"But I give coach Noe credit. He's been doing this a long time and his kids made plays."

The Rams host Fort Loundon Thursday at 6:30 p.m.