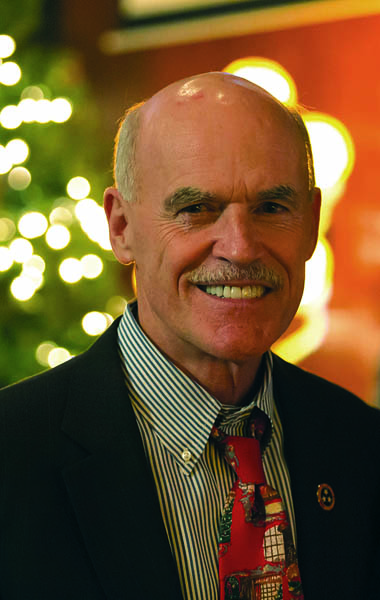 Guests at the Children's Museum of Oak Ridge Gala will meet Mantis, the Clinton High School's Robotics Team robot, as they celebrate in a futuristic setting to the theme of "Party Like It's 2073!"

The Gala, at 6 p.m. Friday, Nov. 17, will be the final event of the year celebrating the Children's Museum's 50th birthday.

It celebrates the future, looking forward to 2073, when the museum will reach its 100th birthday.

Joining Clinton's robot and team members will be the Webb School of Knoxville's Robotics Team, bringing its robot that competed along with Mantis in the international FIRST Robotics competition last spring.

The teams will display their robots at the Gala, explaining the design the students came up with and what the robots can do. The teams receive a challenge in January each year for the FIRST Robotics competition and have about two months to design and build a robot to complete the challenge, said Jimmy Davis, engineering teacher and STEM and computer science coordinator, who works with the RoboDragons at Clinton High School.

"In the competition, there are no kits, no instructions," Davis said. "They design, manufacture and code it. They run the electrical wiring. They do everything from scratch.

"One of the greatest benefits for the students, since we are a STEM (science, technology, engineering, math) school, is that they get to use the STEM process in a real-world application," Davis said. "They learn a lot of teamwork and team dynamics in this."

The challenge the team met last spring was to design a robot to pick up small traffic cones and place them in specified locations, and to pick up small boxes and deliver to a certain location, Davis said. The RoboDragons designed pneumatic pincers on a robot to allow an arm to extend and move the objects.

Bear Stephenson, of Stephenson Realty and Auction in Clinton, will again donate his skills to lead the live auction.

Frank Murphy, host of the "Frank & Friends" podcast and "Up Close with Frank Murphy" on East Tennessee PBS, will emcee the Gala.

The Gala, held at the museum, 461 West Outer Drive, Oak Ridge, is the annual fund raiser for the Children's Museum, providing crucial support for the museum's mission of educating children of all ages through play and discovery.