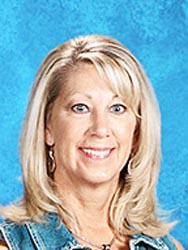 Kim Martin, Board Administrative Assistant for Clinton City Schools, has earned Level 3 Status with the Tennessee Association of Board Secretaries (TABS) Certification Program.

This is the highest level that can be achieved, which was only earned by two people across the state this year. Individuals receiving Level 3 status have accumulated 300 credits for items such as TABS conference participation, personal growth and development events, association participation, self-evaluations, and attendance at the TSBA Annual Convention.

Martin has served as the School Board Administrative Assistant since 2003, and has been with Clinton City Schools since 1994.

Her knowledge and dedication is an asset to the school system and community.