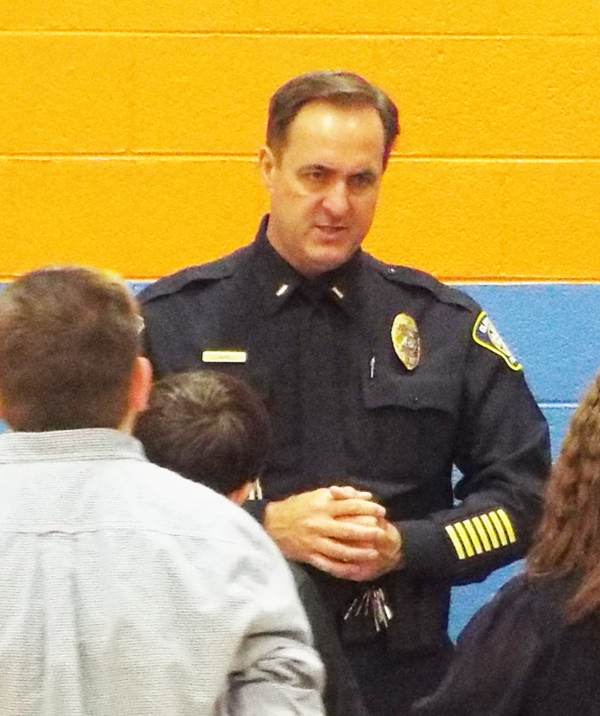 Lt. Jim Campbell of the Clinton Police Department

Clinton City Schools hosted a Career Day event for their sixth grade students on Friday, May 4 at Clinton Elementary School.

But this Career Fair was a bit more in depth and involved than most.

There were 14 vendors present, teaching students about what they do for a living, and why it may be a good fit for them.

Among the 14 vendors were representatives from Norris Animal Hospital, WYSH Radio Station, SL Tennessee, The National Guard, Oak Ridge Associated University, Clinton Fire and Police Departments, Y12 Federal Credit Union, Clayton Homes and Roane State Community College.

There were also agriculture professionals, teachers and a cosmetology professional.

Along with the chance to talk to and learn about local professionals, the students attended a seminar on "soft skills."

Pick up a copy of this week's newspaper, Subscribe now or Login for the full story.