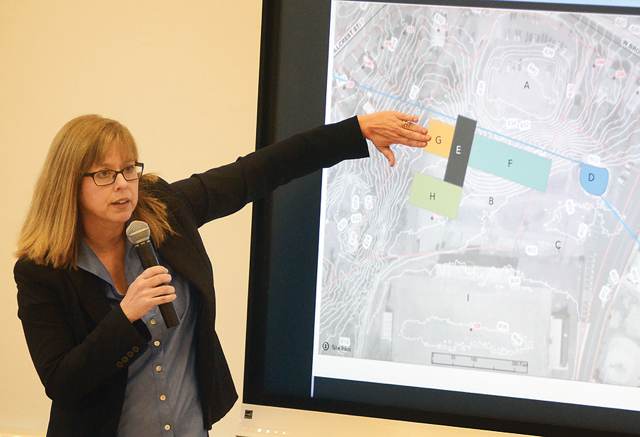 Clinton City Schools Director Schools Kelly Johnson outlined where the Clinton School System is in regards to including a seventh and eighth grade into the city system.

It has become a hot button topic for area educators.

Johnson explained the exploration of the addition came about when individuals approached the City Schools about expanding grades.

"This is not a Kelly Johnson, or City Schools, or City Council proposal. This comes from a group of citizens in our community," Johnson said.

"And in my role serving the community … We have to at least explore it."

Johnson said there are more questions than answers. Cost, location, extracurricular activities … All of those will be answered as the process moves on.

A feasibility study is expected to be completed in about six weeks.

Town Springs, next to the Clinton City Football Field, is a site that has been discussed and even some plans drawn, but Johnson said even that's not set in stone.

She noted the location was selected because it's central for city residents. If a middle school is added there will not be transportation provided.

She also noted that renovations to the Clinton City Football Field, specifically replacing the concrete bleachers with aluminum, would free up some space in the area.

A Clinton middle school would be a STEAM academy — science, technology, engineering and math, with arts combined.

Johnson said because of the programs that are planned to offered, especially those that would incorporate industries, it would be a chance to "show off" downtown Clinton when industrial leaders visited the school.

The school will be multi-story.

As for sports teams, Johnson said that would depend on the students, what their preferences will be.

Johnson reiterated several times during Monday's meeting that the exploration process is just that — an exploration, and said many times it was not about other systems, but about the Clinton School System and what is best for it.

While there are still more questions than answers, most of those answers won't be known until after a feasibility study is made.

The last time Clinton City Schools looked at expanding was in 1985. Thirty-three years ago city leaders decided against expanded the city system.