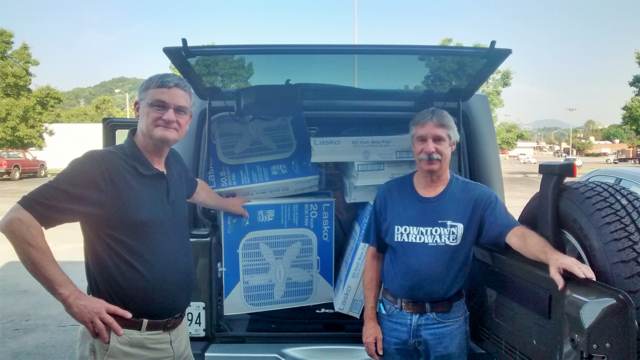 It's been a hot summer and there are many more hot days ahead of us.

ADFAC has teamed up with United Church Chapel on the Hill to provide much needed box fans to anyone living in Anderson County who may need them due to the absence of air conditioning in their home.

A fan can provide much needed relief to someone without air conditioning or a poorly working unit. When someone is living on limited income, comforts such as air conditioning can't often be a top priority.

Joey Collins, ADFAC's Social Service Program Director stated, "We are just really concerned about anyone living in this heat without some kind of air conditioning. And, we are especially grateful to United Church Chapel on the Hill for their willingness to help with this project."

Anyone in need of a box fan should follow normal ADFAC requests for assistance by calling 483-6028 to determine eligibility and possible appointment and pick up date and time. These will be distributed on a first come first come basis and the supply is limited.