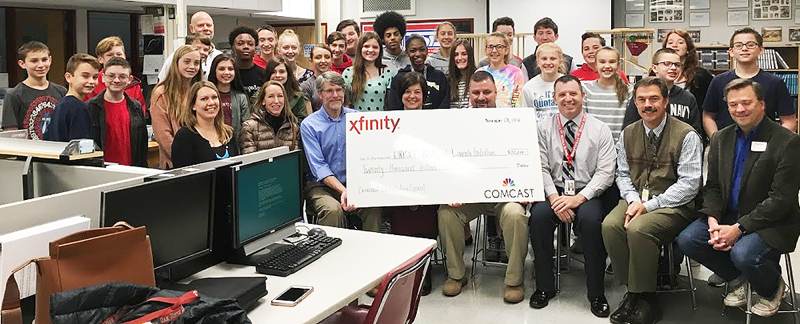 The Comcast Foundation announced that it has awarded a $20,000 STEM (Science, Technology, Engineering and Math) grant to the Oak Ridge Public School Education Foundation.

The grant will support Robertsville Middle School and its NASA CubeSat Launch Initiative (CSLI) project - including the purchase of space flight-ready power components essential to their mission of sending small cube-shaped satellites into space.

The program gives CubeSats access to space and allows for a low-cost pathway to conduct research in the areas of science, exploration, technology development, education or operations. Since 2017, the Oak Ridge Public School Education Foundation has been working with Robertsville Middle School students, in cooperation with their teachers, school administrators, and several local mentors from Oak Ridge National Laboratories on their own cube satellite launch proposal which was accepted by NASA in 2018.

"Comcast is proud to support the exciting work of the Oak Ridge Public School Education Foundation and Robertsville Middle School," said Doug Guthrie, Regional SVP at Comcast.

In addition to the grants from the Comcast Foundation, Comcast also responds to community needs through local sponsorships and in-kind support, such as airing public service announcements, employee volunteerism, and providing technology equipment and services to organizations across the country. The Comcast Foundation continues to build on its efforts through expanding access to technology to promote digital inclusion, helping individuals build skills for the digital economy, and encouraging innovation and entrepreneurialism.