Oak Ridge squads sweep Clinton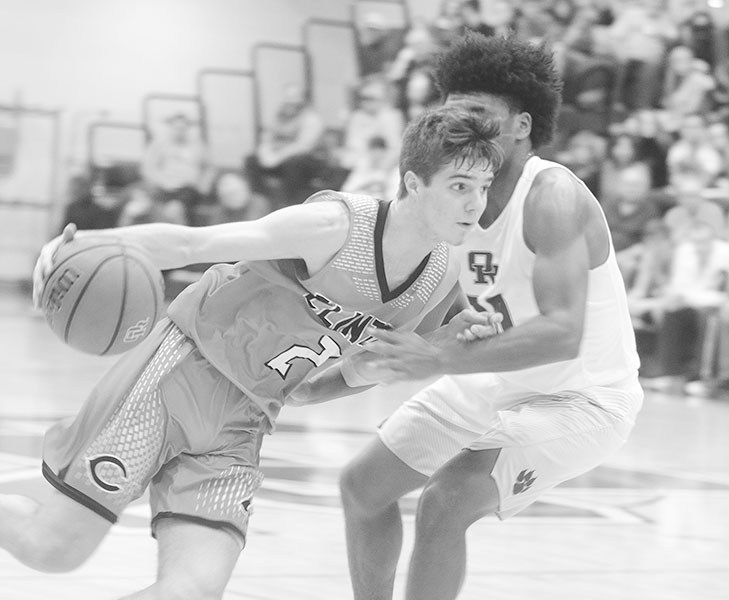 Coming off tournament play over the holidays, the Clinton High School Basketball Dragons and Lady Dragons tipped 2019 off with a trip to cross-county rival Oak Ridge High School.

However, both Clinton teams struggled against Oak Ridge—an unfortunate yearly occurrence. The 67-23 Lady Wildcats of Oak Ridge (16-2, 4-1) victory means that the Oak Ridge ladies have defeated the Lady Dragons (11-5, 3-3) 65-straight bouts in a row, and are 95-6 all-time against Clinton.

The Dragons 86-63 loss marks the 19th straight win for the Wildcats (13-4, 5-1).

Both Oak Ridge teams are playing good basketball right now, and sent Clinton home winless on the night.

With the win, the Lady 'Cats have now won 13-straight, and the Lady Dragons' seven-game win streak comes to an end.

Trailing Oak ridge 25-1 at the start of the second quarter, the Lady Dragons never got started. Clinton's 23 points tied their season low.

Nikki Jones led Clinton with seven, while Danyel Joy and Jazmine Moore each had five points. For the Lady 'Cats, Senior Jada Guinn led all scorers, with a game-high 24 points.

As for the Clinton boys, the Dragons failed to match Oak Ridge's scoring pace.

Clinton shot 36.2-percent from the floor, and hit only eight out of 27 attempts from beyond the arc—for 29.6-pecent.

The Wildcats shot 58.6-percent from the floor because they dominated Clinton around the bucket. In the paint, Oak Ridge outscored Clinton 54-26.

As for Clinton's scoring, Junior Evan Winchester led the Dragons with 25 points. Winchester went 6 of 19 from the field, and converted on 9 of 12 from the stripe. Senior Luke Harrison followed with 13 points.

Lastly, Chase Lockard would hit double-digits, with 12 points.

Clinton traveled to Karns High School on Tuesday, for a District 3AAA —those results were unavailable by press time. Clinton will return home this Friday, to host Knoxville Central, in another big district battle. Tipoff for the Lady Dragons is scheduled for 6:00, and the Dragons will follow.