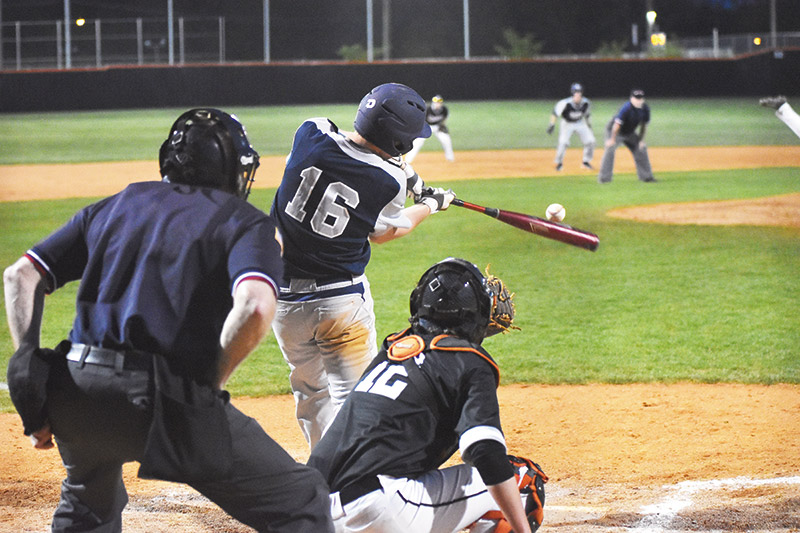 The 2019 Anderson County Baseball Mavericks definitely improved from 2018.

This year, this year the Mavs finished the season with a 16-15-1 overall record.

The Mavs' biggest improvement came within District 3-AAA play. In 2018, Anderson County went 4-10 against district opponents. This year, the Mavs flipped the script, and went 10-4 in district play.

However, after earning the three seed for the district tournament, the Mavs were upset twice by Knoxville Central.

On the mound, senior Ryan Moog was outstanding all season.

He pitched a total of 46 and one-third innings, snd finished the season with a 6-1 record, an ERA of 1.058, and led the Mavs' bullpen with 75 strikeouts.

Opposing batters proved Moog's dominance, as they had a poor .114 batting average against him.

The bullpen as a whole finished the season with a 3.173 ERA, 281 strikeouts, 101 walks, and opponents batted just .231 against them.

Offensively, Anderson County was led by senior Andy Fox.

Playing in all 32 games, Fox led the Mavs with a .333 batting average, a .500 on base percentage, and a .419 slugging percentage.

Additionally, Fox tallied a team-leading 35 hits in 105 at-bats.

As a whole, Anderson County averaged .268 at the dish and a .373 on base percentage.

The Mavs totaled 238 hits in 2019, 138 RBIs, 201 runs, 108 walks, and 215 strikeouts.

While the season ended in the district tournament, the seniors, coaching staff, and the rest of the Mavericks can still be proud of the turnaround that took place in 2019.

Anderson County graduated eight seniors this past Sunday, and lose crucial cogs to the Mavs machine.

However, the foundation for success has officially been laid, and the Anderson County High School baseball program is trending in the right direction.