Rocky Top woman charged with arson of home of family with children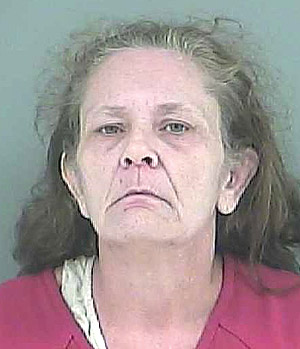 Sharon Lee Braden, 48, Rocky Top, was arrested Monday on charges of aggravated arson, three counts of aggravated assault, and reckless endangerment related to a June fire at an Offutt Road residence in Clinton.

Anderson County Sheriff's Office detective Sean Flynn issued the arrest warrants as a result of evidence collected during his investigation and statements made by an eye witness.

The witness reported that he saw Braden start the fire and when he approached her she fled.

The victims, Randy Cox Sr. and two minors, were able to evacuate safely from the home.

The witness stated Braden approached him at Sammy's Market in Rocky Top a few days later and told him he "should have let Mr. Cox burn in the fire."

The witness explained there were also two children in the home and Braden allegedly responded, "They aren't no kin to me".

Anderson County Sheriff, Russell Barker, praised the work by Detective Flynn.

"Detective Flynn did a great job on this case. His hard work resulted in removing a very dangerous person off our streets" Barker stated.

The Sheriff's Office is investigating a fire incident involving a vehicle and camper that occurred Monday at the same address.

Braden is a suspect in that investigation as well.

Braden is being held at the Anderson County Detention Facility on a $260,000 bond.