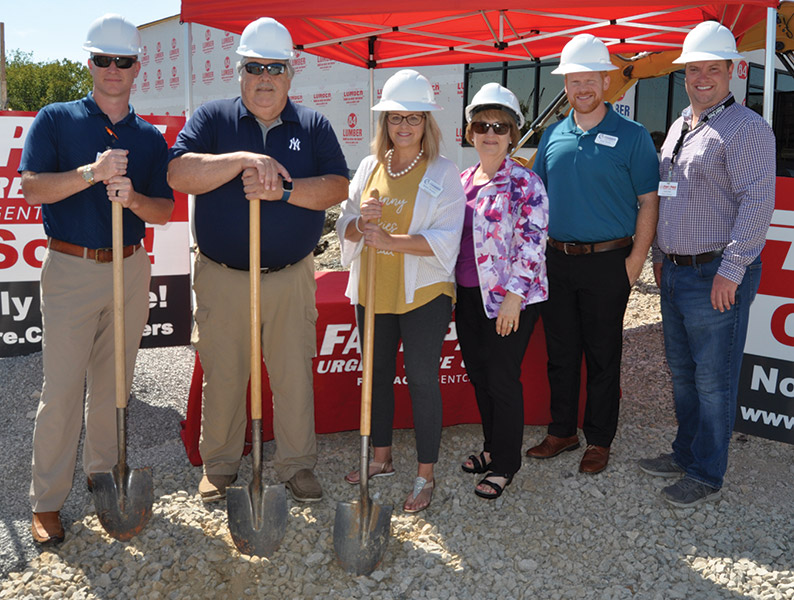 Fast Pace Urgent Care will open its 100th, state of the art, walk-in clinic in Clinton on October 11, 2019, at 350 South Charles G. Seivers Boulevard. This convenient Fast Pace location will be open seven days a week with extended weekday and weekend hours for residents of Clinton and the surrounding communities.

The local staff in the clinic will provide a comprehensive array of walk-in, urgent, primary, preventative, behavioral, and occupational health care services.

"Our mission to improve the health of those we serve remains true, and we aim to bring that commitment of providing a comfortable, stress-free, and professional health care experience to this community. The staff of experienced clinicians will provide comprehensive health services and meet the needs of this community," said Fast Pace Urgent Care CEO, Greg Steil.

The clinic marks the company's 100th active Fast Pace Urgent Care in its geographic locations of Tennessee, Kentucky, Mississippi, and Louisiana. Over just ten years, Fast Pace has built its name and reputation on providing reliable, affordable care to smaller, rural communities. From its first location in Collinwood, TN, to this one in Clinton, TN, these clinics provide an immediate solution to areas without access to a variety of healthcare options, or would face a longer drive to another facility.

The clinic will be equipped with multiple exam rooms, on-site lab testing, x-ray capabilities, and virtual medicine services, Fast Pace Connect. Treatment for a wide range of illnesses, injuries, and common conditions, as well as provide a variety of wellness, diagnostic, and screening services will be offered.

The official Open House Celebration and Ribbon Cutting will be held on October 10, 2019, from 11 a.m. to 2 p.m. The community will have the opportunity to tour the clinic and meet the local staff.