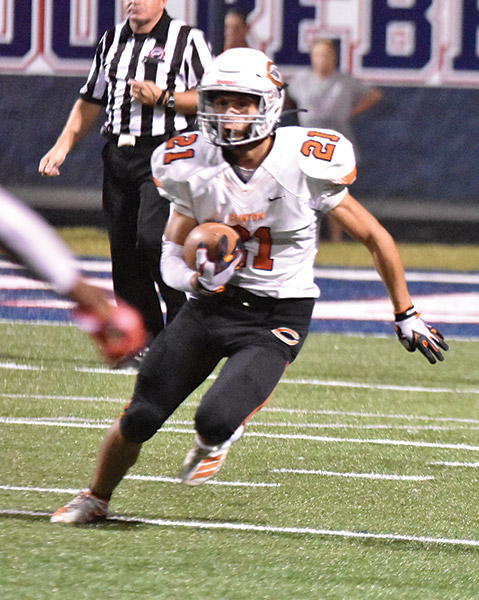 Clinton traveled to West High School on Friday, Oct. 4, for a region football game against the undefeated Rebels.

The Rebels stayed undefeated, winning 42-0.

West scored on their very first play with a 73-yard kickoff return, and the game continued to be dominated by West from there.

Before the end of he half, West was up 28-0. During the third quarter, they scored another touchdown to put them up 35-0, triggering the TSSAA "mercy" rule where the clock ran continuously to speed the game along.

Clinton's Josh Graham rushed for 34 yards across the night, followed by Wyatt Russell with 27.

Clinton outpassed West by six yards, going 69 yards to West's 63.

Clinton's Andy King also forced two turnovers with a fumble recovery and an interception.

Brandon Hollifield, on kickoff returns, had an average of 11 yards per return, managing 33 return yards in total.

Multiple unsportsmanlike conduct and personal foul penalties in the beginning of the game were called against the host Rebels, a targeting call, and a what sounded like a jeering, cheering student section while an injured Clinton player lay on the field being checked out by the medical staff all contributed to an unfavorable impression.

With Clinton pulling 10 penalties for a loss of 75 yards and West pulling nine for 85, there were more flags than a meeting of the U.N.

Clinton got in trouble multiple times for holding, false starts, illegal procedures and illegal substitutions, true – but those are game mistakes. Game mistakes happen to even the best teams.