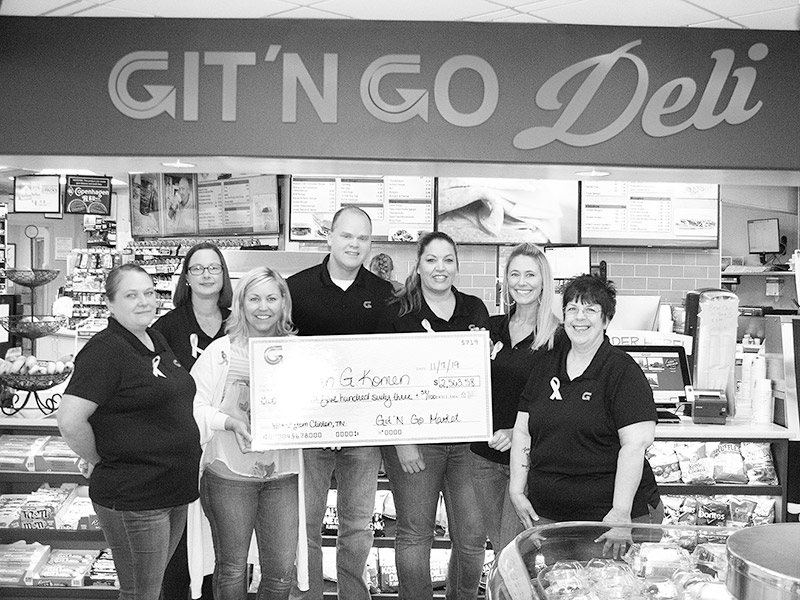 With her 19-year-old daughter having been recently diagnosed with breast cancer, Victoria Greenwood, Deli Manager at the South Clinton Git'N Go, proposed her employer host a breast cancer donation day.

One week and eight donation boxes later, Susan G. Komen donation day was in full force at each of Git'N Go's four locations.

Donation boxes were placed by each register and Git'N Go teammates pulled out all the stops to help promote it, each store even having their own breast cancer awareness shirts made.

The event was even more successful than Git'N Go could have hoped, with customers giving upwards of $5 at a time.

It was so successful, in fact, that the donation boxes had to be emptied nearly every hour.

The Clinton community spoke loudly of their support to help end breast cancer, and through their spare change donated a total of $1,281.79 - in less than 24 hours.

After a match from Joe Hollingsworth, Jr., Git'N Go presented a check to Susan G. Komen East Tennessee for $2,563.58.