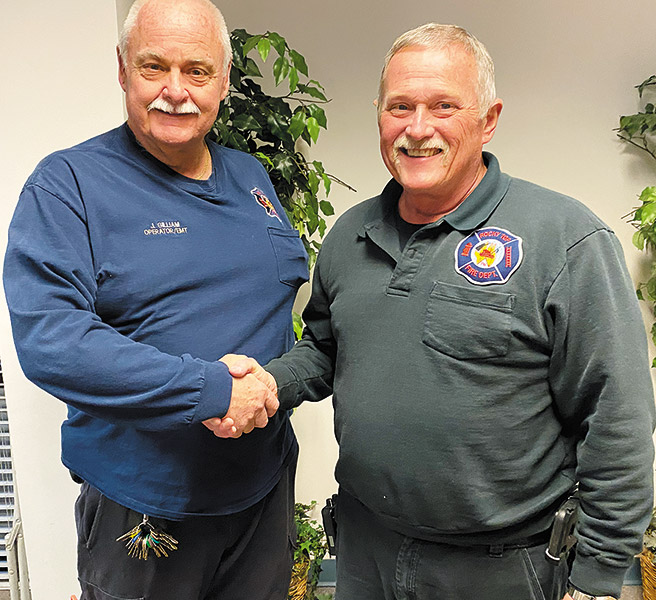 Abandoned, inoperative and junk cars on city streets or even on private property in Rocky Top will be rounded up and removed starting immediately after the City Council passed an ordinance last Thursday to allow for towing and impoundment.

"The actual number of junk cars is a moving target, but they have become a problem, and this new ordinance will allow us to address the issue," City Manager Michael Foster said after the council approved the measure on second and final reading.

The ordinance was set to take effect upon passage, so it's already on the books, although Foster said Monday afternoon that no vehicles had yet been towed. The city's codes enforcement officers and the city police will have the authority to seize vehicles violating the ordinance.

During a public hearing just before Thursday's council meeting, Foster said any disabled cars without current license tags can be removed, including those sitting on blocks, or with flat tires, or with body parts or engines missing.

Foster said police will deal mostly with vehicles abandoned on city streets, while codes enforcement will handle those on private property, either in driveways or parked in yards.

Private towing services will take offending vehicles to the towing companies' own impound lots, where the vehicles' owners will have to pay towing and storage fees to get them back. The city does not have its own vehicle impound lot, Foster said.

"I think it's a good thing for our city," Foster said just before the council voted 3-0 to approve the ordinance. Vice Mayor Justin Job conducted the council meeting in the absence of Mayor Tim Sharp, who was on vacation. Also absent was Councilman Nathan Dison.

In other business Thursday, the City Council:

Approved a resolution to decrease the minimum amount of a tax-incremental financing deal for economic development projects to $500,000 from the previous minimum of $3 million.

Foster said the $500,000 minimum is more realistic for a community like Rocky Top, and would cover businesses such as a grocery store or restaurant like a Cracker Barrel (which the city already has).

"I just don't see a lot of $3 million projects coming to Rocky Top," he said.

Applications for TIF funding, as the program is popularly known, must be filed through the county's Industrial Board. Under such plans, future tax receipts are used to pay off up-front costs advanced to businesses to locate in the city.

Council members also were told that the city's Tree Committee would be holding an Arbor Day ceremony at 2 p.m. March 6 at the Rocky Top Community Center. During the event, schoolchildren attending will be given tree seedlings to plant throughout the city, Foster said.

The council applauded Rocky Top firefighter Joe Gilliam, who is retiring after 28 years of service to the city. Gilliam was honored at the meeting by Rocky Top Fire Chief Ronnie Spitzer.

Gilliam said after the meeting that he had been a volunteer firefighter for several years before becoming a paid member of the Rocky Top department, and had also served as a volunteer for the nearby Medford Volunteer Fire Department.

And he said that even though he's retiring as a paid firefighter, he will continue to serve in firefighting as the volunteer chief of the Medford department.