Rec Department unveils plans (hopefully) for Jaycee Park Pool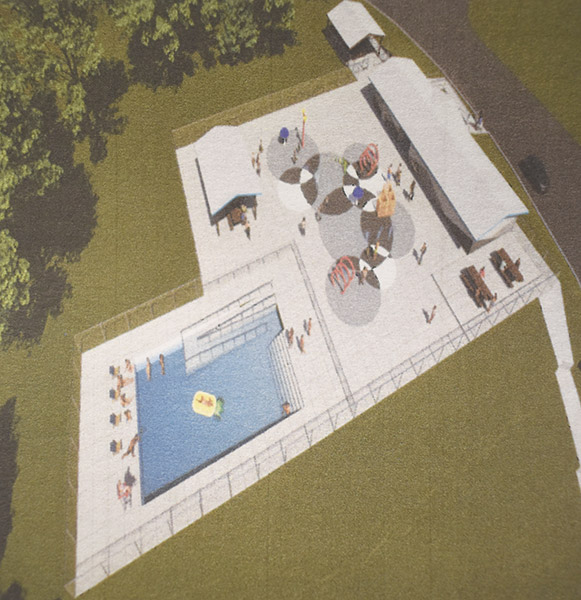 Clinton City Parks and Recreation Department and Board unveiled its goals for the swimming pool at Jaycee Park last Thursday.

The pool, which was built in the 1960s, was shut down this past summer for several reasons, including that a leak was discovered in the piping and lining, and COVID-19 restrictions.

The closure afforded the city a chance to look at its options.

The pool will be repaired, but Jason Brown, head of the recreation department, and Clinton City Manager Roger Houck noted that it would be ideal to put in a smaller pool and include a splash pad at the site.

To that end, the city will apply for Tennessee Department of Environment and Conservation grant.

Houck said the city is in the pre-application process, noting how complicated the grant process has come.

He said it would be a 50-50 grant of up to $500,000, which means the city would have to match the amount of the grant.

If the grant is approved, the city would put in a splash pad, redo the swimming pool — making it smaller at 25 or 30 feet by 50 feet — and update the pool's bathhouse area to make it Americans With Disabilities Act compliant.

If the grant is not approved, the city will go ahead with just a smaller pool and updating the bathhouse area.

"The grant process is lengthy," Houck said.

He noted that the timing of the repairs may be considered "the only good thing" to come out of the COVID-19 pandemic because the pool would be closed anyway.

Regardless, if the city receives a TDEC grant to install a splash pad and redo the pool and bathhouse, or if a grant is not approved, it will be "probably" two years before the facility will be able to open.

Right now, it's a hurry up and wait situation.