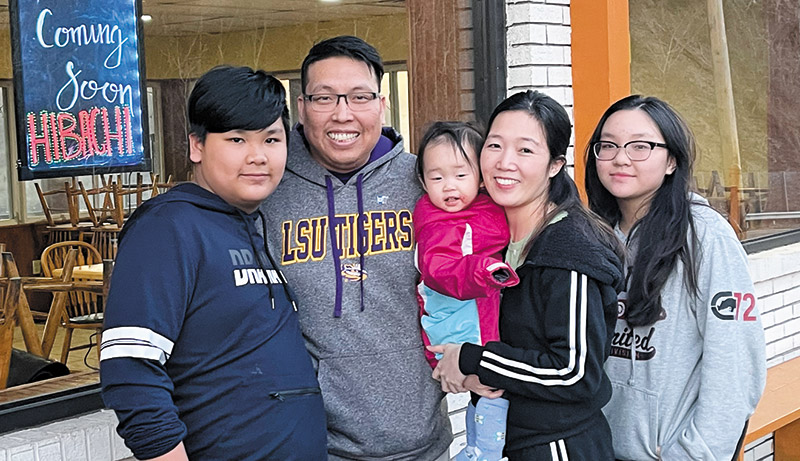 Japanese and Vietnamese food will be the focus of a new restaurant planning to open in early February on Oak Ridge Highway in Clinton.

IKook Hibachi Steak & Sushi will offer sushi, hibachi and other Japanese cuisine, along with Vietnamese noodle soups and sandwiches in the former location of River View Grill BBQ and Seafood at 1625 Oak Ridge Highway.

The owners are Donny Truong and his wife, Vuong Hoa, natives of Vietnam who have been operating a takeout Japanese food business from their Clinton home since last fall. Truong said that their business had been doing so well that they wanted to move it into a location where they could also offer in-house dining.

"We heard about the River View Grill building being available, and some of our customers told us we should rent it and open our business there," he said.

"We're getting the building ready now, doing some painting and cleaning, and we hope to open on Feb. 6. We want to be sure to open before Valentine's Day."

Truong, 39, has been a professional hibachi and sushi chef since he was 18, and will be doing most of the cooking, he said.

His wife's aunt will be preparing the Vietnamese dishes, which include the traditional banh-mi sandwiches with fresh bread that will be made in-house every day, he said.

"When we moved to Clinton last year, we saw that there was no Japanese restaurant, so we thought that was a good opportunity for us," Truong said. "We started cooking at home and taking orders on Facebook, and our business really began to grow."

He said he and his wife jumped at the chance to rent the River View Grill building. The most-recent owners of the River View Grill were from India, and recently had to return home, Truong said.

IKook will have a full menu of Asian foods, focusing on Japanese and Vietnamese dishes, but also including egg rolls, dumplings, rice, chicken, shrimp and other items. The restaurant's current menu can be found on its Facebook page.

The new restaurant will open each day at 11 a.m. and will close at 9 p.m. Sunday-Thursday and 9:30 p.m. on Friday and Saturday, Truong said.

IKook will keep its same business phone number, 865- 463-8550.