Thanks to the city of Clinton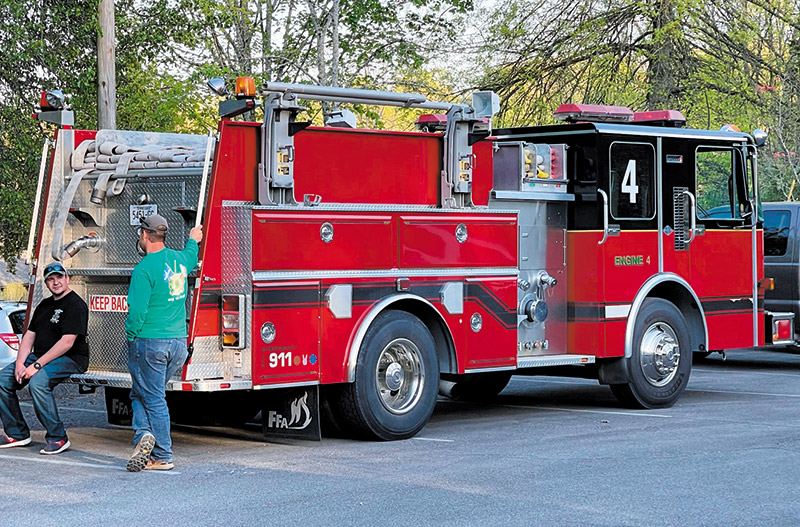 Norris has added a third fire truck to its volunteer fire department, courtesy of the city of Clinton.

Last week, Clinton donated a surplus 1994 Custom Ferrara Invader fire pumper truck to Norris, which City Manager Scott Hackler said should help the city improve its fire insurance rating, helping homeowners to get lower insurance rates.

"That's a big help for us," Hackler said.

Clinton decided to pass the truck on to Norris rather than sell it as surplus, and it was a neighborly thing to do, Hackler said.

"We've already gotten two police patrol cars from them, but this is the first fire truck," he said. "They have been a good neighbor to us."

New fire pumper trucks can run as much as $350,000, Hackler said.

The 2012 Emergency One pumper that is Norris Fire department's current main truck was paid for by Anderson County under a program that has provided new trucks to all departments within the county, Hackler said.

The city's backup pumper is a 1995 Ferrara, so this donation from Clinton fits in with that, he said.

"We still have to get it tested and inspected," Hackler said. "They [Norris Fire Department personnel] have already loaded hose onto it. Hopefully we can have it in service within a few weeks. As far as we know, there is nothing mechanically wrong with it. It has only about 60,000 miles on it."

The donated truck will be used as a backup pumper should one of the other two trucks be taken out of service for maintenance, Hackler said.

It has seating for up to six firefighters – double the capacity of the city's other two trucks.