Mavs end Dragons' season, advance in playoffs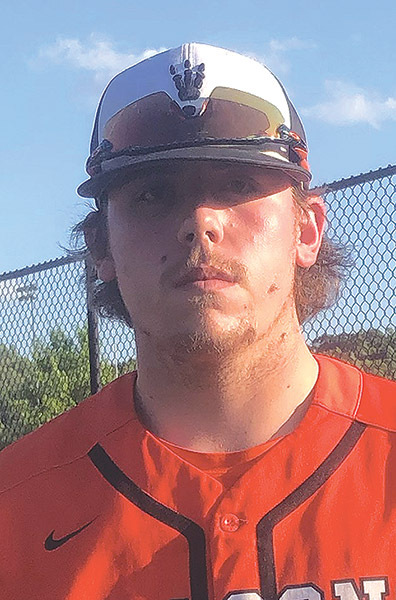 Despite an early lead, the Dragons dropped to Anderson County 9-2 on Friday, May 7, ending their baseball playoff hopes for the season as Anderson County moves on to the second round of the losers bracket.

The Dragons swept to an early lead, taking two runs in the first inning for a strong start before giving up four to Anderson County at the bottom of the first and two more runs at the bottom of the second.

The Dragons held the Mavs at six runs for three innings before giving up three more in the final inning.

Errors cost the Dragons, as Clinton finished with four errors to AC's zero, but Clinton did finish with seven hits to AC's five.

Connor Tackett pitched all seven innings for the Mavs, finishing with 12 first- pitch strikes and seven strikeouts along with a 1.14 WHIP (walks plus hits per inning pitched).

Meanwhile, Blake Lowe led the Dragons on the mound for five innings, finishing with 12 first-pitch strikes and eight strikeouts, as well as a WHIP of 1.00.

Ethan Tinker relieved Lowe for the final inning, managing three first-pitch strikes and a single strikeout.

At the plate, Tinker led the Dragons on hits, tying with Aaron Harrington with two hits apiece.

Tinker and Harrington also finished with two quality at bats apiece as well. On the Mavericks side, Gavin Smith led on hits, again with two, while Hudson Hartgrove tied with Tanner Goins for the lead in RBI with two apiece. Wyatt Cox also finished with three for Anderson County.

The Dragons are done with their official season, as they will not be attending the regional post-season tournaments this year.

Rob Stacy, head coach for the Dragons, gave a retrospective on how the game against Anderson County, and the team's season overall, has gone.

"We did everything that we could possibly do," he said. "I thought starting out our offense was on fire, but out defense and pitching, which has been our Achilles heel, it kind of started out slow.

"Once Blake Lowe settled in, he was on fire. He finishd with zero earned runs. He did good, and we just have to put a defense behind him that can hold that and that's been our thing to do all year. I was happy with how they competed, though.

"I think that they've done a really good job of figuring out who they are and what they're really good at. They've matured a lot, they had some guys as leaders that will really help them going forward. I think this season was great for them, and the seniors here really laid a good foundation out for what a leader is supposed to be."

Stacy acknowledged that things definitely could have been better — but he's not letting it keep him from appreciating how far the team has come.

"The overall record (6-26) is not where I want to be at, but I continuously get phone calls from other coaches and people in the area telling us how far we've come. I'm somewhat of a perfectionist and a guy with high standards. These seniors really laid down a foundation that the seniors of last year were going to be laying down and they really built on the 2020 seniors' legacy. I'm also going to be able to be involved with them in the summer coaching them and helping them and it's going to increase their playability two-fold."

That involvement will partially be a continuation of the team formed last year to compete at Smokies Stadium: The Riverdogs.

The summer league will involve schools such as Karns, West, Heritage and Gibbs.

In other news:

Anderson County beat Halls 9-1 in a surprise upset Monday night, May 10.

It was a reversal of the last time the two teams met on May 9, when the Red Devils beat the Mavericks 9-2.

Luke Lowery, Jacob Brock and Connor Tackett all finished with two hits apiece.

Lowery and Tackett finished with two RBI apiece, coming in behind Thor Williams, who added three.