Event in Norris honors police, fire departments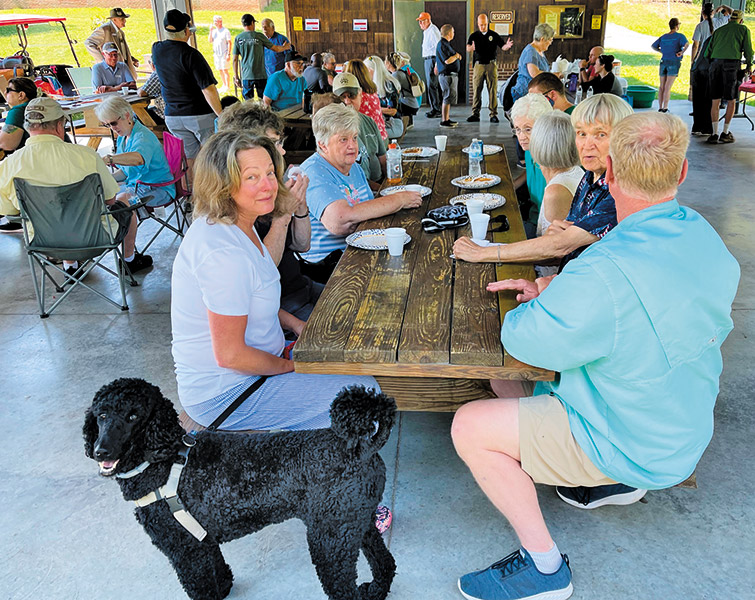 Hundreds of people turned out Saturday for the Norris Police and Fire Appreciation Day event at the Lions Club Pavilion and in front of Norris Middle School, with most partaking of a free barbecue lunch.

The group Citizens in Support of Norris Police and Fire sponsored the event, which also included games and water fun for kids, a silent auction and other activities.

Will Grinder, who was elected to the Norris City Council last November, started the group about two years ago right after he moved to Norris. He lives next to the police and fire departments, and has also served on the city's Planning and Zoning Commission.

"It's just something I wanted to get started when I moved here," he said of the Citizens in Support group. "We started out as Citizens in Support of Norris Police, but then we added the Fire Department, as well."

Grinder was on hand for Saturday's event, which ran from 10 a.m. to 2 p.m., and featured the free lunch in the Lions Pavilion, which included pulled pork, sausage, coleslaw, baked beans, desserts and tea.

The Fire Department brought one of the city's fire trucks to the event, and firefighters used a hose mounted on the truck to create a water spray over the middle school lawn for children to run through.

"We just wanted to do something to show appreciation for what our police and fire departments do for our city," Grinder said.