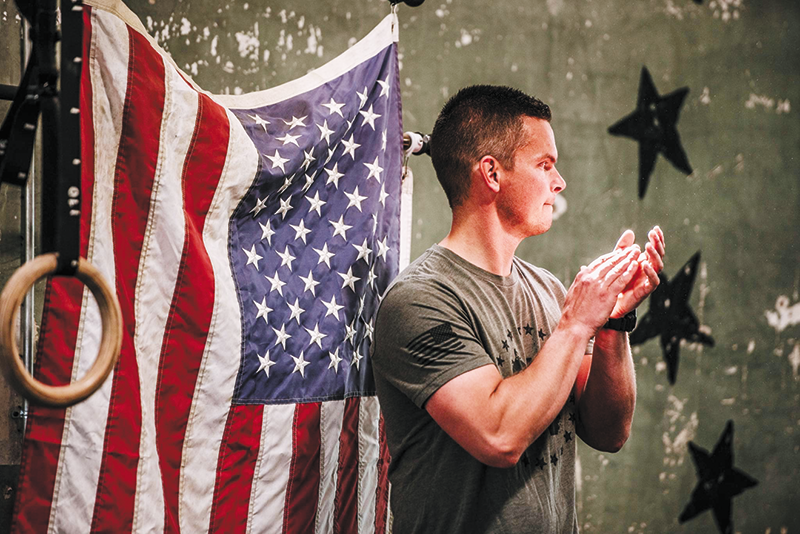 The Historic Downtown Clinton group has partnered with Clinch River CrossFit to sponsor a series of events on Saturday, Sept. 11, to commemorate the 20th anniversary of the 9/11 terrorist attacks, and to honor our area's own first-responders.

CrossFit, a workout gym on Market Street, will begin the day's events with some workout competitions that will include such prominent local people as Dr. Tim Parrott, director of Anderson County Schools, and lawyer Dale Cantrell.

That will be followed by a flag raising by the Clinton High School ROTC at 10 a.m., then by the recitation of the Pledge of Allegiance at 10:20 a.m., the singing of the National Anthem at 10:25 a.m., and a moment of silence at 10:30 a.m.

The ceremony begins at 10:35 a.m. to honor local first-responders.

Organizer Katherine Birkbeck, program director for the Main Street/Historic Downtown Clinton organization at the Anderson County Chamber of Commerce, said Market Street will be closed to traffic from about 7 a.m. until noon for the special events.

The Clinton Fire Department will bring two fire trucks to block the street, and the American flag will be raised on the ladder of one of the trucks.

For the recognition of first-responders, the ROTC group will hold a sword-crossing event and recognize the local fire, police and EMS first-responders by name and years of service, with special awards to those who have served the longest.

To honor those who died in the Sept. 11, 2001, Islamic-terrorist attacks, bagpipes will play at each moment that a plane crashed or a building collapsed on 9/11, Birkbeck said.

That will begin at 8:46 a.m. with the pipes playing for Flight 11, followed at 9:03 a.m. for Flight 175 and 9:37 a.m. for Flight 77.

Next will be the bagpipes playing at 9:59 a.m. for the collapse of the South Tower of New York's World Trade Center, followed by playing at 10:03 a.m. for Flight 93, 10:15 a.m. for the Pentagon outer-ring collapse; and 10:28 a.m. for the North Tower collapse.

There will be three food trucks set up on Cullom Street near CrossFit, Birkbeck said. They will operate from 10 a.m. to 4 p.m., along with several vendors, who will set up nearby.

The food trucks will feature "healthful" items, she said, and will include Drink Smooth, Stick in a Box, and Three Chefs.

Jimmy Taylor, owner of the Apple Blossom Café, will be providing fresh fruit and vegetables to all the athletes who are competing that day, Birkbeck said. The CrossFit competitions will conclude with an awards ceremony at 4 p.m.

There will be activities for families during the event, including "some basketball, face-painting, and other kid-friendly" things, she said. "The Army will bring in an inflatable football game, as well."

Beginning at noon, a TV playing in the Maude Brown Park gazebo will feature the University of Tennessee football game, Birkbeck said. The Clinton High School football team also will be there.

Most of the downtown merchants are planning to be open all day, until 5 p.m., and many will feature some specials for shoppers, Birkbeck said.

At noon, the street will be opened back up to traffic.

"I think it's going to be a really special day," Birkbeck said.