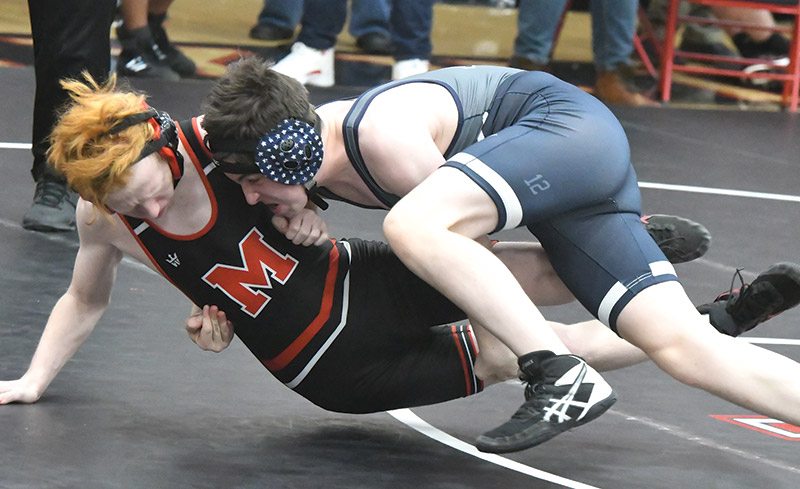 Anderson County High School and Clinton High School competed in the Maryville High School Invitational on New Year's Day.

The Mavs finished fifth in a field of 17 squads. Clinton's outcome was not available at press time.

Ten Maverick matmen placed in the day-long tournament.

They are:

• 113-pounds, Gabriel Dietlin, fifth;

• 120-pounds, Gage Henegar, fifth;

• 126-pound, Lucas Pruitt, second;

• 145-pound, McClain Spurling, seventh;

• 152-pound, Scotty Flatford, eighth;

• 170-pound, Ayden Derry, second;

195-pound, Kyle Buckner, third;

195-pound, Taylor Davis, fifth;

220-pound, Hunter Davis, seventh;

HWT, Jayden Bullock, fourth.