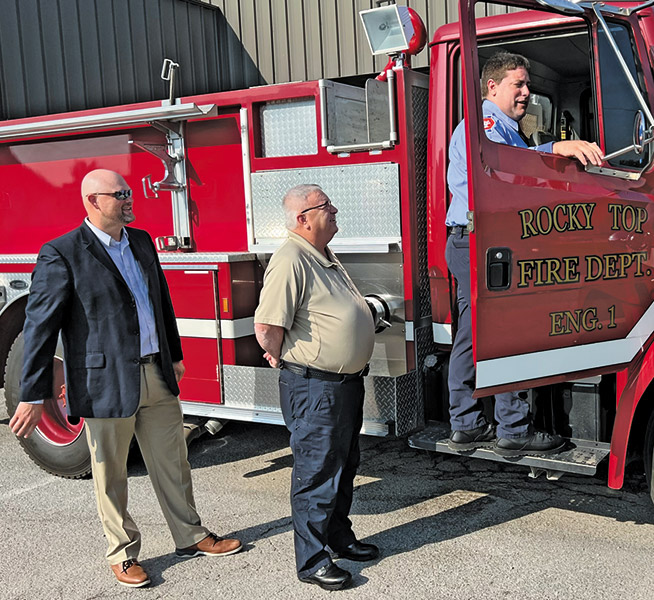 The Medford Volunteer Fire department added another pumper truck to its fleet of vehicles on Monday, courtesy of the city of Rocky Top.

During the April 21 regular meeting, the Rocky Top City Council approved a resolution to declare the city's third and oldest fire pumper "surplus property," and to donate it to the nearby Medford department. The city recently bought a new fire truck, and has another one in reserve.

The older truck, a 1994 Freightliner, is still in good condition, but is not needed by the Rocky Top department. Besides the nearly $300,000 new pumper, the city has a second pumper that is just 10 years old. It also has a ladder truck that was donated by the city of Clinton.

Rocky Top City Manager Michael Foster and Public Safety Director Jim Shetterly handed the keys to the truck to Medford volunteer firefighter Nathan Wells on Monday morning (June 13) in front of the Rocky Top fire station.