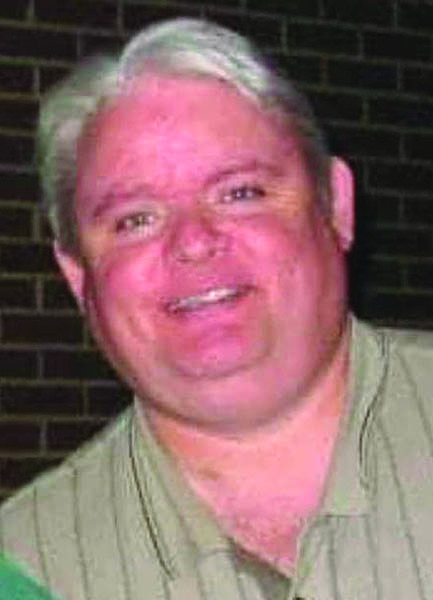 Services for Richard A. Evans, sports editor with The Courier News from 2011-18, are tentatively scheduled for 2 p.m. Sunday, July 31, at Walridge Baptist Church, Knoxville.

Richard died Sunday morning, July 24, after a battle with cancer.

He was 57.

Richard was like a long-lost brother to me. He was funny and had this "little boy playing tricks" grin that always made you smile in return.

He had a dry, wicked sense of humor, and he could tell any story and make you laugh.

We shared a common denominator in that we both played high school football. He always talked about how he was the short guy on the team and I always told him he probably was.

But he loved the sport — the game of football. He loved watching it and writing about it.

I'm sure he loved playing it even more — which would be hard to imagine since he loved writing about it so much.

He also was infuriating — a fellow former Chicago area resident who loved the Cubs.

When we talked way back in 2011 (the first time I met Richard) and he told me he had spent time in and around Chicago, I told him he was hired as long as he wasn't a Cubs fan.

"I guess I don't have the job, then," he said.

I knew right then we were going to get along.

He didn't judge me (too much) for being a White Sox fan, and I still got mad when he brought up the Cubs.

Here's a grown man, an intelligent man, and he likes the Cubs? What's wrong with him?

He was so knowledgeable about so many subjects, but he loved sports, history, and politics.

Our conversations usually started with sports, then we'd move on to history, then politics.

He was a newspaperman.

He loved "His girls."

After learning of his death Sunday, my phone almost melted with people contacting me to ask if it was true.

"I heard Richard passed …?!?!?!"

"Is it true? Tell me it's not true."

I didn't answer most of them. I couldn't.

I didn't want to.

I didn't want it to be true.

The list of people whose lives Richard touched is a long one.

The coaches, his church family, Shari Wandell-Bryant (who I thought was going to beat me up one time), and others who shared a sideline with him on Friday nights. The man made friends as easy as you and I breathe.

And he genuinely liked people. He had this big heart for people.

And it showed in everything he did.

The last time I talked with Richard was during the July 4 weekend.

I called him to wish him a happy Fourth, and to see how he was feeling.

The conversation didn't last long. His voice was weak. He was weak.

About a week later, I saw him post something on Facebook, so I messaged him, asking how he was doing and if there was anything he needed.

He said he was getting better.

That when I talked with him over the July 4 weekend he was fighting an infection, but he was on the mend.

A week later …

We enjoyed a trip together at the end of 2021-22 basketball season to Gibbs High School.

It had been so long since I'd spent that much time with Richard I kinda forgot what it was like. I liked watching Richard work. He was old-school, pulling out an inkpen and a notebook, taking notes, jotting down little things that happened during the game.

"That's going to come back on them," he'd comment. Or, "That may have saved the game."

He just "got it." He understood what was happening with all aspects of the play going on before him.

It really was fun to watch him and his craft.

He might resort to a recording device once in a while, but not that I ever noticed.

He had a way of talking with coaches that I envied. He'd just slide into a conversation and it would flow.

Unlike myself, he never had to stop and think about the next question.

I think our best trip together was a long road trip to Greeneville High School for a TSSAA football playoff game.

We got there early and just talked football with some Greeneville folks.

Then I got us lost on the way home.

I tend to do that.

"Try this road," he suggested.

I did.

I think we might have ended up in Virginia. I'm not sure.

We got more lost, but we had a blast laughing at each other's sense of direction.

There are things in life that don't seem fair. Losing Richard is one of those things for me.

As I pored through all the comments on my phone, on Facebook, in e-mails about Richard Evans, I can truly say that he truly was respected, loved, and trusted by so many.

Including me.

I'll miss my friend.

We all will.