Dragon Tails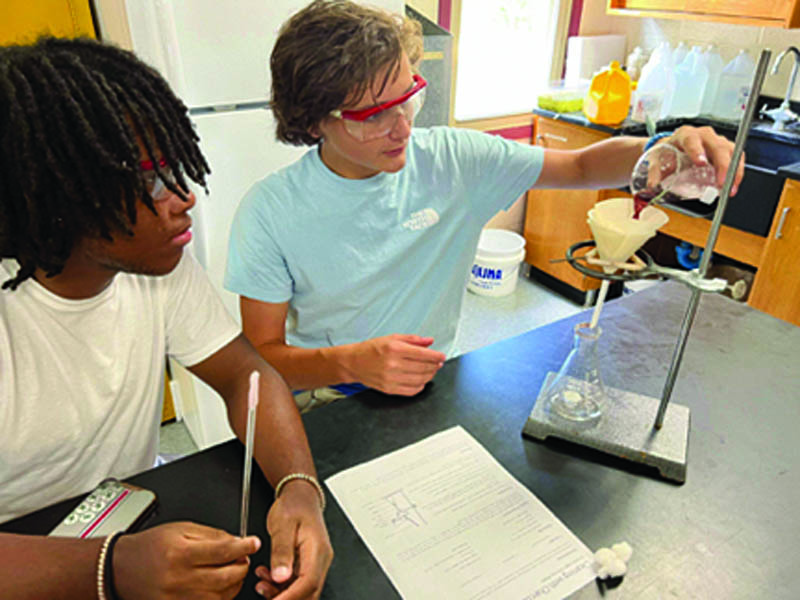 Clinton High School was presented with a STEM grant the summer of the 2021-22 school year.

CHS has been able to introduce students to a brand new concept of science. Freshmen are able to utilize what is known as flex block, a year-round, 45-minute period to practice and improve their STEM skills.

Kailen Hancock, science teacher, said, "Our main goal is to expose students to science practices in hopes that they will learn about how science is done.

"We are focused on hands-on, interactive, student-designed projects."

STEM classes are done on a rotation schedule.

There are five rotations that students will attend by the end of the school year.

Each rotation focuses on a real-world problem that can be solved with STEM. Throughout this course students, will create a functioning water-filtration system, a plastic and polymers trash collector, a functioning biome inside a two-liter bottle, test the pH of foods, and learn about how science plays an active role in their day-to-day lives.

Students who complete this course will be on track to graduate in the STEM Career Pathway, and can continue to move up in course levels. STEM at Clinton High School has allowed all students to develop a better understanding of science and engineering.