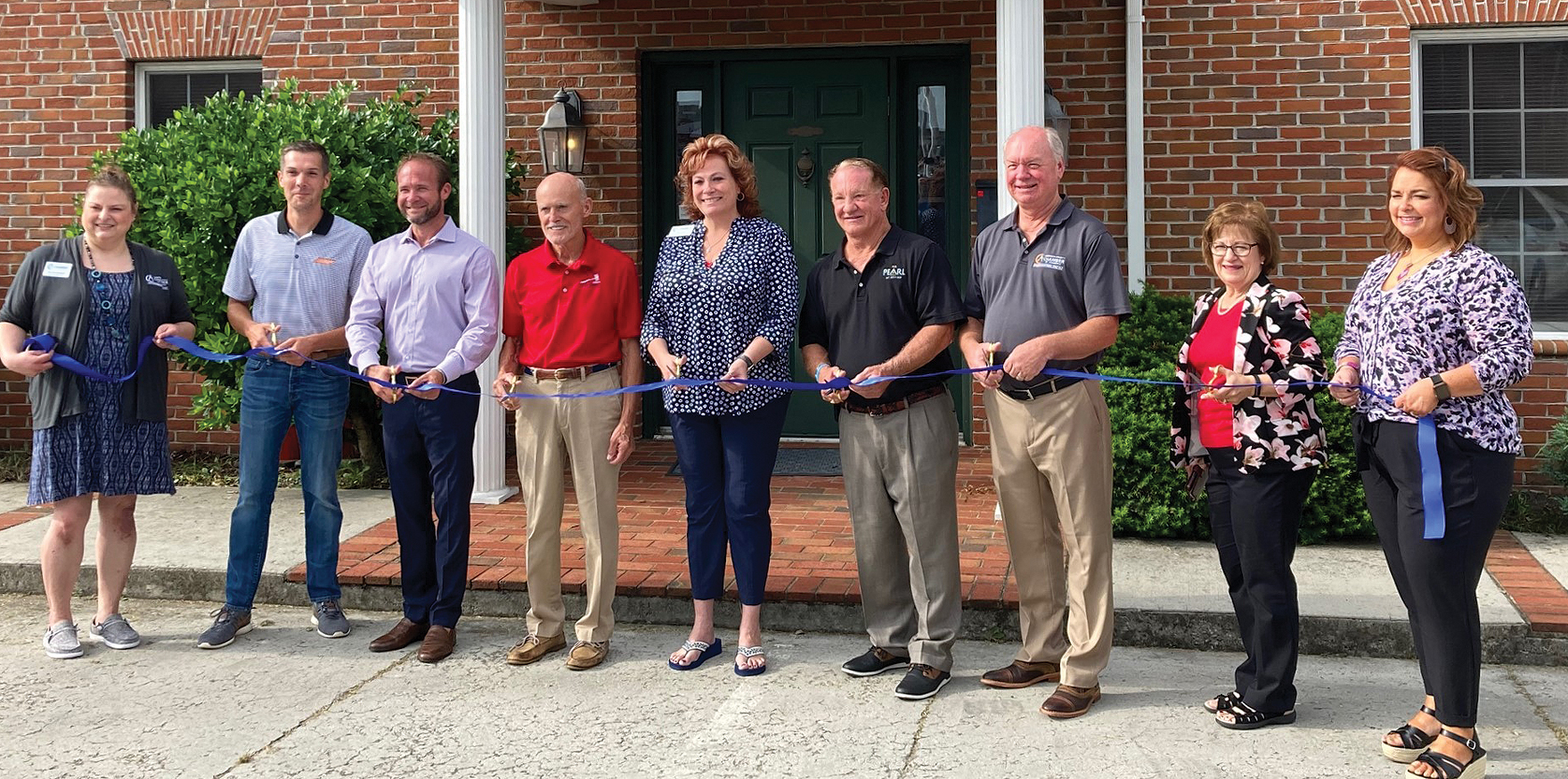 When Bear Stephenson heard Walter Cronkite speak at a business event in Knoxville 33 years ago, the broadcast journalist's comments gave the Clinton Realtor and auctioneer hope for the future.

"You have the last unspoiled region for development in this nation," Stephenson recalled that Cronkite, a CBS anchorman considered a trusted voice in the 1960s and '70s, said of East Tennessee. "I thought, 'Stephenson, you have a real estate company here. You may have a promising future.'"

And he did have a promising future, evidenced by his recent celebration of 40 years in business at Stephenson Realty and Auction.

The Anderson County Chamber of Commerce hosted a 40th-anniversary coffee for Stephenson on Aug. 25, 40 years to the day that Stephenson opened an office on Leinart Street in Clinton. Chamber officials, team members and friends joined him at the end of the coffee to reenact the ribbon cutting that opened his first office.

Dozens of well-wishers joined him at a First Baptist Church meeting room, next door to his office now at 210 N. Charles Seivers Blvd., Clinton.

Stephenson related the story of Cronkite's optimism for this region during the gathering, and he described his start in the real estate and auctioneer business.

After graduating from Tennessee Technological University and service with the U.S. Army in Vietnam, Stephenson said he returned to Clinton in 1972 without a clue about what he was going to do for the rest of his life.

"But I met a fellow named Jake Butcher," Stephenson said. "He had spent four years in the Marine Corps after he got out of high school in Union County, and he was partial to veterans. With me having just returned from Vietnam, he gave me a job."

Stephenson worked three-and-a-half years in the banking business in LaFollette and Knoxville, and started learning about what would become his future profession as he made real estate loans.

In 1976, he left banking for real estate, joining two partners to build homes and develop a subdivision.

"In 1982, I took a loan and opened Stephenson Realty and Auction." he said.

"The chamber was very helpful in assisting me in becoming a success with my business."

And he became involved in the Anderson County Chamber, first on the board, and then as chamber chairman in 1988 and again in 2002.