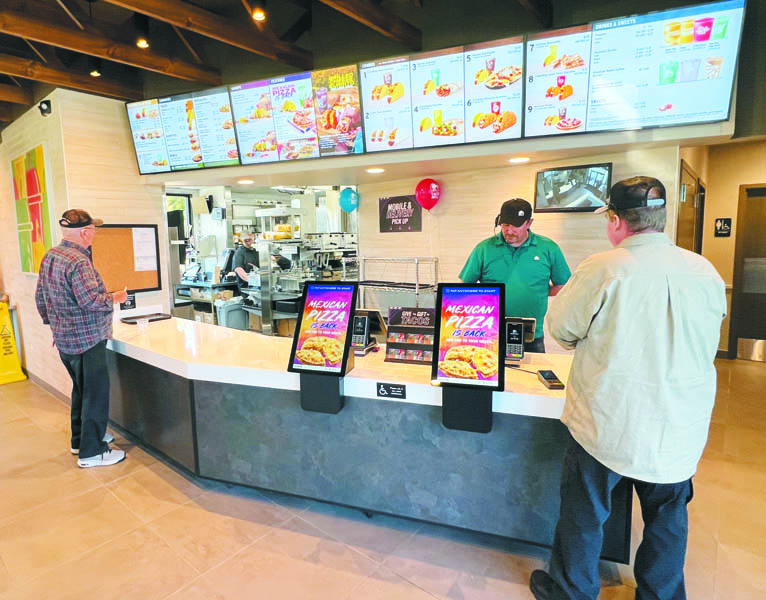 Clinton's newest Taco Bell restaurant opened Monday (Oct. 10), and was doing a brisk business during the lunch hour.

Even though it's a new building, it's not a new Taco Bell location.

The old store on the site, at 1114 N. Charles G. Seivers Blvd., was demolished in June to make way for an entirely new building encompassing all of the newest store features, said Michael Border, chief development officer of the Birmingham-based Tacala Companies LLC., the franchisee.

The previous store, across from ORNL Federal Credit Union, had been in that location about 30 years. But the company recently decided to do a "scrape and rebuild," Border said.

The new Taco Bell has a different layout, Border said.

"It's a 44-seat building, which is our newest building," Border said earlier. "On both sides of the dining room, we'll have moveable tabletops, with accessibility for wheelchairs, even with the USB ports."

Missing is the outdoor seating area that Border had said earlier would be part of the new facility. A manager on site Monday said they were unable to find a suitable spot for the picnic area, so it was left out of the final plans.

Tacala, one of the nation's largest Taco Bell franchisees, operates about 270 of the restaurants across the Southeast and Texas, including its newest Clinton location at Interstate 75, Exit 122, near Walmart. That location opened in late 2020.