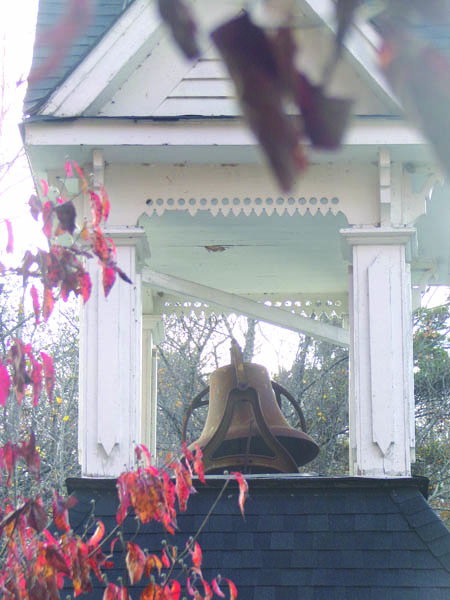 There is at least one place in Anderson County where that "Old Time Religion" is still practiced.

According to the Rev. Dennis Galloway, pastor at Island Home Baptist Church on Norris Freeway, the form of worship at the church has changed very little since the church was formed in 1897: spirited singing and Bible-based preaching.

In September 1897, 25 members of Bethel Baptist Church were dismissed from that church in order to establish a "Baptist Church at Island Home, Anderson County." On Oct 9, 1897, Island Home Baptist Church adopted a constitution, rules of decorum and articles of faith.

The sanctuary itself has changed little since that time.

While most of the furnishings are newer, the massive oak pulpit appears to be original. A photograph on the wall depicts an earlier congregation in front of the church. A bell in an open belfry rings to announce services every Sunday morning and evening and every Wednesday evening.

In the woods up the hill from the church is a cemetery that is maintained by the church, even though it is not part of the church property.

When Norris Dam was being built in the 1930s, the church provided a place of worship for the workers.

It was close to the construction site, and it was also located on high ground so it was not flooded like several other churches in the area.

While he does not know the origin of the name of the church, Galloway says there is no truth to the often-heard story that the church was originally located on an island and was moved when Norris Dam was built.

On Sept. 11, as the church has done every year since 1897, homecoming was held along with the celebration of the 125th anniversary of the church.

In many smaller Baptist churches like Island Home, the pastor does not stay very long. That is not true at Island Home and is perhaps one of the reasons the form of worship has remained the same. Galloway has been at the church for eight years.

One of his predecessors served for 18 years and another for 27 years.