ORHS suffers first loss of the season at the hands of Maryville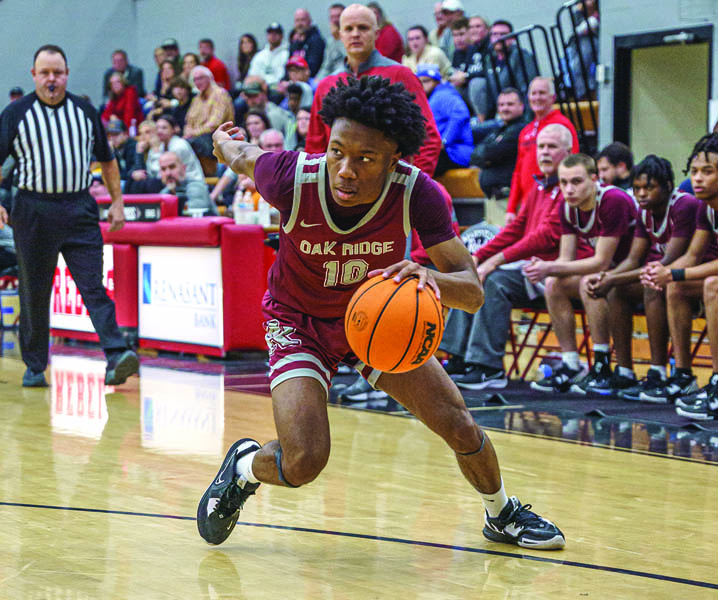 Facing a familiar opponent in the third-place game of the Renesant Christmas Tournament in Maryville, the Oak Ridge High School boys basketball team notched a 57-53 victory over Sevier County Thursday afternoon.

It was the third meeting of the 2022-23 season between the Wildcats (12-1) and the Smoky Bears.

Oak Ridge has won all three meetings, which have all been played within the first five weeks of the campaign.

"This is the first time I remember playing a team three times in a year during the first half of the season," ORHS Coach Aaron Green said.

"Obviously, when you get into the second part of the season and the postseason, you'll play a team two or three times," he said.

"I almost felt like this was Game 3 of an NBA Finals series," Green said. "I don't think (SCHS Coach) Ken Wright or I wanted to play for a third time, but this was a great tournament and we played three good teams."

The Wildcats edged the Smoky Bears 67-62 on the road on Nov. 28.

When Sevier County made the return trip to Wildcat Arena on Dec. 20, Oak Ridge overcame a halftime deficit to notch a 73-53 win in its final game before Christmas.

On Thursday, three Oak Ridge players posted double figures in the scoring column against the Smoky Bears.

Grayson Strader led the way with 18 points.

Brennen Scott, who knocked down three shots from beyond the 3-point arc, added 16 points, and Kaden Brightharp finished the contest with 11.

The Wildcats suffered their first loss of the season when they dropped a 57-53 decision to tournament host Maryville on Wednesday, Dec. 28.

"We had our first loss of the season to Maryville on their home floor," Green said. "They've got a good team and we had a bad play late.

"We finished in third place at the tournament and it was a great learning experience for us. The game was 50-50 with a minute to go and we just had a bad play down the stretch."

Scott had 13 points against the Rebels. Bryson Comer added 11, while Brightharp and Marcus Peters finished with nine points each.

The Wildcats opened tournament play on Dec. 27 with a 75-51 win over 2022 Class A state semifinalist Hampton, as Scott scored 19 points and knocked down three long-range jumpers.