Rocky Top wants state to cancel plans for TDOT storage facility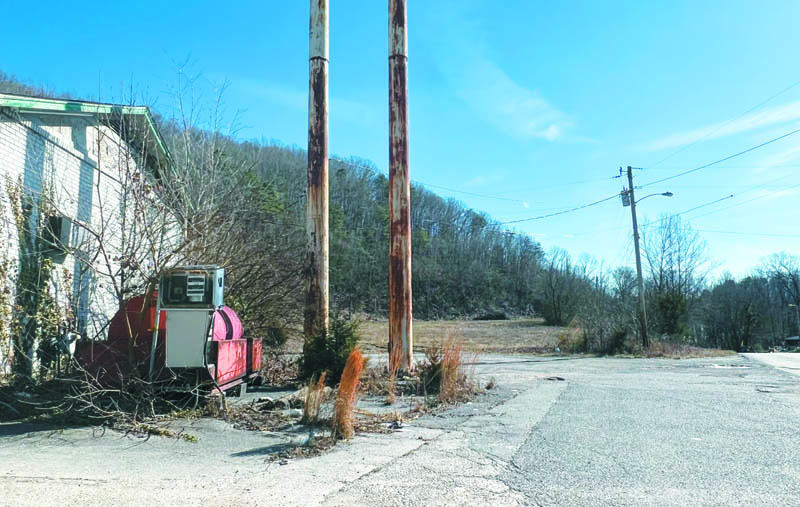 The Rocky Top City Council voted last Thursday to ask the Tennessee Department of Transportation to drop its plans to build a storage facility for equipment and salt just off Interstate 75, Exit 128, along Cobb Hollow Road.

Mayor Kerry Templin, who brought the issue to the council, said the 8.9-acre tract the state has already bought behind a closed convenience store at Norris Freeway and Cobb Hollow is "prime retail space" for future growth of Rocky Top, and should be preserved for that purpose.

"The City of Rocky Top has limited areas available for retail opportunities, and the properties surrounding the two interstate exits currently generate over 70 percent of the city's tax base," the resolution says. "The proposed TDOT facility is located only one parcel away from Norris Freeway (U.S. Hwy. 441) and is of vital importance to improving the city's much-needed future revenue structure."

The resolution also says that "the proposed property is of prime importance to the future tax base" for the city.

Instead of the Cobb Hollow site, the resolution suggests that TDOT move its now-closed facility on J.D. Yarnell Industrial Parkway in Clinton to the former I-75 rest area just a few miles north of Rocky Top.

"TDOT owns a much better location for this facility at the abandoned rest area just a few miles north of the proposed Cobb Hollow Road facility," the resolution states. "The idea of converting the abandoned rest area to TDOT storage facilities has been utilized successfully across the interstate highway system within Tennessee."

The resolution concludes, "We respectfully oppose the relocation and construction of the proposed TDOT facility on Cobb Hollow Road, and we kindly request TDOT to reconsider its current plans, and determine if other suitable locations are nearby that would not significantly curtail retail investors and adversely affect future retail growth in the critically important area surrounding Exit 128."

The council's vote was not unanimous, however. Councilman Zach Green said he did not believe it would be a good idea to "pick a fight" with TDOT over the issue, noting that the city would benefit from having the storage facility nearby.

With his "no" vote, the resolution passed 4-1.

"It's going to provide a service to Rocky Top and Briceville," Green said of the proposed facility. "There has never been anything on that property. A lot of the parcels around that property are residential.

"I just don't see how it's going to negatively impact the area."

Earlier in the week, the Anderson County Commission passed a similar resolution opposing the storage facility off Exit 128. That resolution was submitted to the commission by Rocky Top.