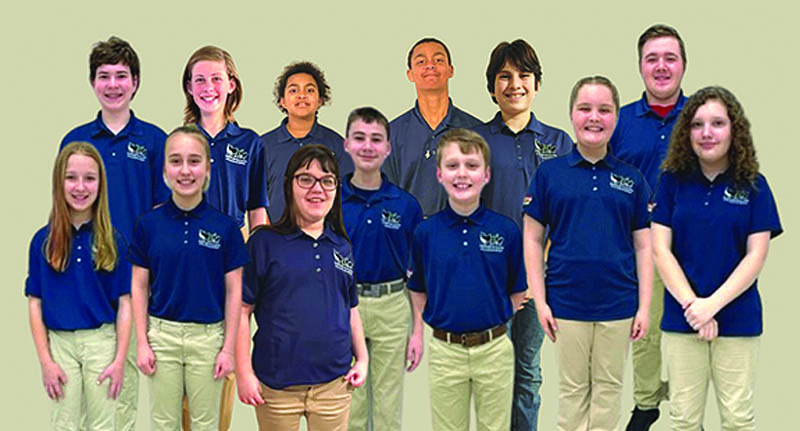 Anderson County 4-H created a unique recognition for youth involved in a livestock project.

Through the Anderson County 4-H Livestock All Star program, members are not only challenged to raise and exhibit their livestock project animals at county, region and state shows, but they also work to achieve age-appropriate and ambitious goals related to animal science knowledge, record-keeping, public speaking, agricultural leadership, and service to others.

"In developing the program, 4-H Program Assistant Breeanna Stanford and I wanted to create a special recognition that focuses on the whole development of the student, rather than just creating an award for exhibiting the top animal. This honor places just as much importance on gaining knowledge and skills and then sharing those abilities with others as it does on how you place in the showring," said Donna Carter, 4-H Extension Agent.

There are five grade-specific levels of recognition, which become more and more challenging as the member gets older and has gained more skills.

During their 4-H career, livestock members are trying to meet the goals for their grade level every year.

In the inaugural year of the program, thirteen 4-H'ers were inducted as an Anderson County 4-H Livestock All Star.

The honorees included EmmaGrace Bridges, Bailey Brown, Bristol Brown, Nancy Estill, Tracy Estill, Briley Gray, Caden Hill, Isaiah Kimball, Olivia Luevano, Daniel Massengill, Riley Mozingo, Alice Ogan, and Blaine Ogan.

Honorees were presented with a medal and embroidered polo shirt, which was sponsored by Anderson Farmers Coop. Inductees were honored during the Anderson County 4-H & Ag Hall of Fame. George Farms and Worthington Club Lambs sponsored the tables for the students during this banquet.

To learn more about participating in any aspect of 4-H, including the livestock program, contact the Extension office at (865) 457-6246 or email bcarrol3@utk.edu.