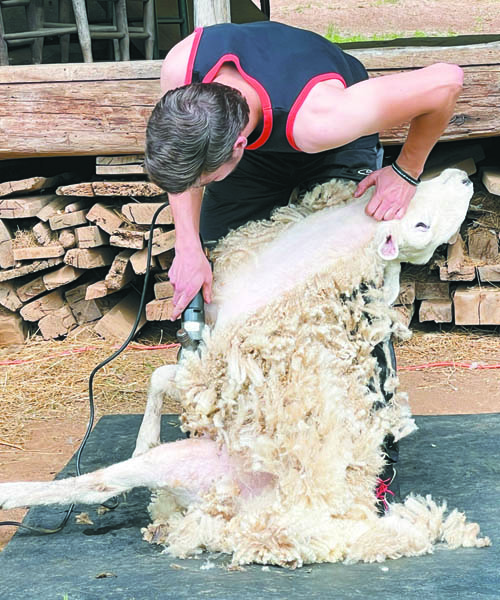 Have you ever watched sheep getting sheared of their wool?

Visitors to the Museum of Appalachia in Norris this Friday (April 21) and again May 5 and May 12 will have that opportunity during the museum's annual sheep-shearing days.

More than two-dozen of the woolly beasts will be getting their spring trims for the visiting crowds, which will include school groups from all over East Tennessee.

The museum has been holding the annual event for more than a decade, said Will Meyer, the museum's marketing director.

"We have a few events that are big boosters for us and help us show some of the Appalachian traditions," he said.

The event runs from 9 a.m. to 3 p.m. all three days. Tickets are $10 for adults (18 and up) and $8 for ages 5-17. Museum members are admitted free.

There will be two different shearers on hand this year, the museum said. Breeanna Stanford will do the shearing this Friday and again May 5, and Tom Pyne will be on hand for May 12.

Because the museum doesn't have a huge population of its own sheep, there will be some brought in for the event, Meyer said. "We have some here, but not that many.

"This is something the sheep actually welcome," he said earlier. "It does not hurt them, and it cools them off for the summer."

Tickets are available through a link on the Museum of Appalachia Facebook page or at museumofappalachia.org. For more information or to book a group, call the museum at 865-494-7680.

Admission also includes tours of the museum farm and village, which contains some three-dozen historic log structures, exhibit halls filled with thousands of Appalachian artifacts, working gardens, and farm animals, according to the museum website.

There also will be spinners and weavers on hand so visitors can see how wool is made into finished products, Meyer said.

Also available will be live music the entire time, sheep-herding demonstrations, interactive children's programs, animal meet-and-greets, historic demonstrations, and food vendors.

Animals to see will include mini-donkeys, mini-horses and goats, and, of course, the museum's ever-present peacocks.