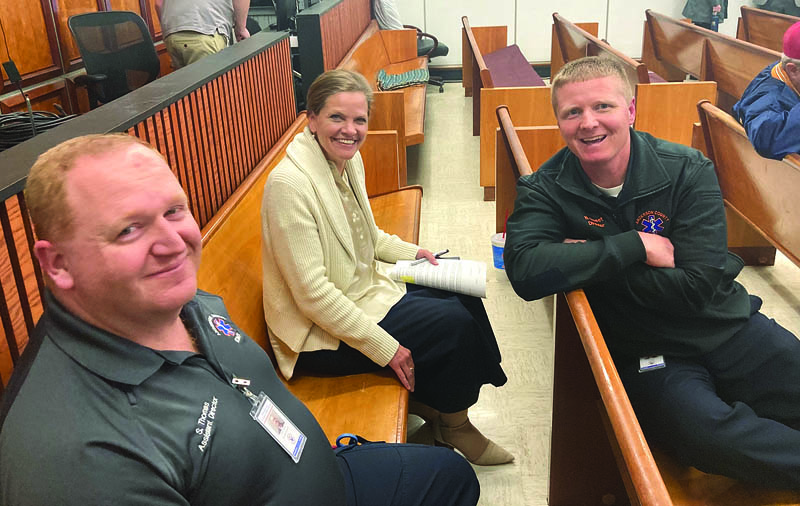 A new training facility for ambulance personnel and others may be coming to Rocky Top.

The Anderson County Commission voted to approve a resolution to apply for a $962,894 grant from the Appalachian Regional Commission to "develop and equip" this Emergency Medical Services training facility.

The resolution stated that the county agrees to match this grant 50 percent.

The county plans for the facility to be 6,000 square feet and provide training in emergency medical response for emergency medical technicians, and to host other public safety courses.

ARC is a partnership between the federal government and 13 states, including Tennessee.

Anderson County is applying for a specific grant for "communities affected by job losses in coal mining, coal power plant operations and coal-related supply chains or logistics industries due to the changing economics of the coal economy."

The measure did not pass unanimously. Eighth-district Commissioner Phil Yager made the motion and fourth- district Commissioner Tim Isbel seconded. Third-district Commissioner Shelly Vandagriff, seventh-district Commissioner Sabra Beauchamp, second-district Commissioner Michael Foster all voted against applying for the grant. Sixth-district Commissioner Catherine Denenberg and fifth-district Commissioner Robert McKamey were not present. However, with 10 votes from the commission, the measure passed.

Anderson County Mayor Terry Frank told the County Commission's Operations Committee that the training center would be near Interstate 75 and would draw people to the area, helping business. She said it would be on tax delinquent property the county had acquired.

"This has been a dream of Nathan's," she said of Nathan Sweet, the director of Emergency Medical Services for the county.

"This'll be awesome for the city," said first-district Commissioner Tyler Mayes at that earlier meeting.