Dragons beat Scott High 16-3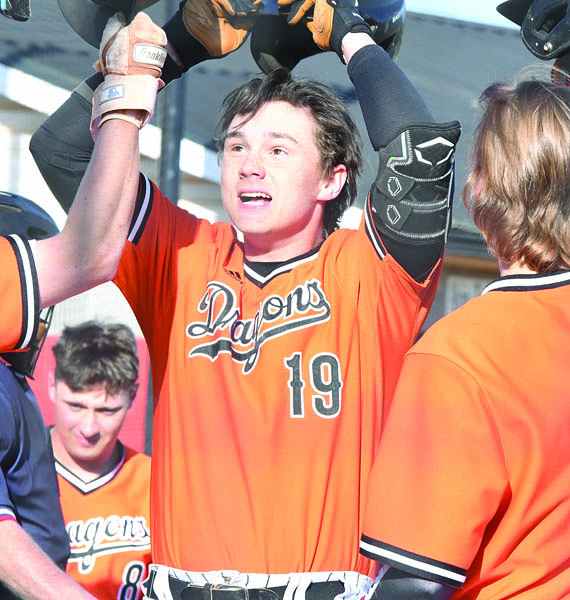 Rob Stacy couldn't have scripted a better senior night scenario for his team.

"We wanted to take care of business and sub in our young guys early and we were able to do that," said Stacy, CHS's fourth-year baseball coach. "We have four seniors and all of them got a start tonight, and all of them got to go up to the plate."

There were plenty of plate appearances to go around for everybody, although the Dragons routed the Scott Highlanders 16-3 in a District 4-AAA game at Jaycee Park and the contest lasted five innings.

Seniors Nik Kidd, Ethan Tinker, Jackson Stiltner and Fred Dorsey all started for Clinton (17-11 overall, 6-1 in the district), which scored 13 runs in the first inning and added three more in the second.

The Dragons pounded out 11 hits against Scott, which scored once in the fourth and twice in the fifth.

Stiltner went 2-for-2 with a triple, three RBIs and two runs scored. Sam Raley finished 3-for-3 with three runs. He knocked in a pair.

Isaiah Slaven had two hits (including a double). He scored twice and drove in four more.

Garrett Lee went 1-for-3 with three runs, three RBIs and two walks.

Clinton, which swept Anderson County early last week, split four games in the I-75 Pile Up Tournament in Loudon County.

The Dragons lost to Lenoir City (11-3) on Thursday.

They defeated Oakdale, 11-3, Friday, and split two Saturday, defeating Marion County 11-2 and falling to Daniel Boone 5-2.