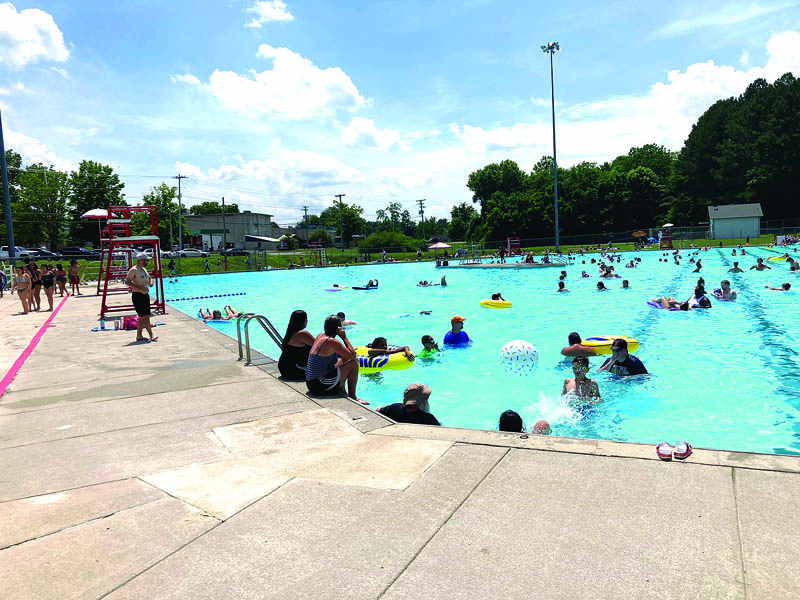 A new design contractor will work on changes to the Oak Ridge outdoor swimming pool.

Jon Hetrick, Oak Ridge Recreation and Parks director, discussed the next steps for the historic pool at an Oak Ridge City Council meeting, Monday, May 8.

The council voted unanimously to give up to $55,200 for design and engineering services to Nashville based Kimley-Horn for pool renovation plans.

Mayor Pro Tem Jim Dodson made the motion, and councilmember Chuck Hope seconded.

The resolution describes a "robust public input process" asking the public for views on the pool's future.

A city memo stated Oak Ridge needs to replace the pool to keep it operating safely and effiiently after the coming season. The pool won't be moving from where it is, at 172 Providence Road, however.

"Quite frankly, there really isn't another good option centrally located in town," Hetrick said.

But beyond its location, the new pool's features aren't certain yet.

"The actual project will change depending on community input and the will of City Council," he said. He said there will be public meetings and possibly a survey. Ideas he mentioned during the meeting included water slides and a splash pad. He said the design process could take 12 to 18 months.

One thing that is clear, however, is that this process won't affect the upcoming season.

Season opening for the pool will be Friday, May 26, from noon until 6 p.m. The pool will keep those hours through that Monday before going to the regular schedule. This regular schedule will be Monday through Friday 11 a.m. to noon for 100-meter lap swims, and noon until 6 p.m. for public swimming.

On Wednesday nights, the pool will reopen for an evening public swim, 7:30-9:30.

On Saturdays and Sundays, the pool will be open 11 a.m. until 6 p.m. The city may close areas of the pool based on activities, crowds and staffing.

Children under 3 may visit the pool for free. Youth ages 3 -17 are charged $3.50. Adults, ages 18 to 65 are $4.25. Seniors ages 65 and older are $2.50.

If you want to get a virtual card for 25 visits, they are $60 for youth, $80 for adults and $45 for seniors.

A family summer pass is $265 for up to five household members.

You can also purchase a private party one-half- hour after closing with $375 for up to 200 people.

For more details call 865-425-3450.