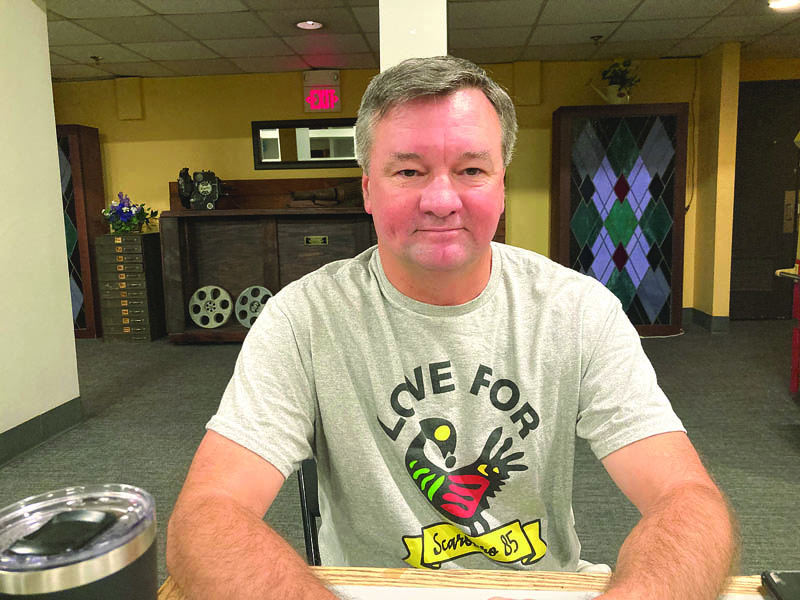 A local pastor is using meals to help unite a divided public.

David Allred, of High Places Community Church said the idea came to him after seeing the relationships fracturing over politics after the 2016 election.

"I knew of people who would not go home to their families for Thanksgiving because they voted differently," he said.

He believes people should be able to disagree, but that doesn't mean they need to cut each other out of their lives.

"The idea is not that we are all the same, but that we find a way to give expression to our differences that brings us closer together," he said.

Periodic Tables events are open to people beyond his congregation. Allred said he had to changing the scheduling so that it's more convenient for Jewish participants.

"We basically operate under the philosophy that change happens at the speed of trust, and trust happens at the speed of relationships," he said.

He seeks to create a space where people can enjoy a meal and conversation to build trust and relationships "potentially across difference," he said.

"Nobody's out to sway or convince each other at the table," Allred said. "The table is a place to bring our whole selves and hopefully gain some understanding. So maybe I didn't vote that way, but after this dinner I can understand where you're coming from and be in community with you.

"I don't think that one dinner or even a whole series of dinners is going to fix what's broken in our culture," he said. "But I'm not sure that things can be fixed without dinners, because it really does take us making an effort to sit down together despite ways that we may not agree with each other or misunderstand each other. It requires us to get together. Around the table, I think, is the best way, but we have to be making an effort to cross divides."

While Periodic Tables has organized different kinds of events, most center around sharing food. Sometimes the program just gets people together for fun, Allred said, adding that it had sponsored a concert.

However, the program isn't afraid to lead discussion on potentially divisive issues. Upcoming tables are tackling racial issues and giving help for people with disabilities. He called a discussion regarding hate crimes with 80 people at the Oak Ridge Associated Universities Pollard Auditorium "very successful."

He also said 225 people came out for one event in 2019 to discuss how the next 75 years in Oak Ridge might look as the Department of Energy changes its focus away from making weapons of mass destruction.

"You can always tell when a program is successful when they don't want to leave," he said. "When it's time to go and they're still talking.

"Communism, I think, promotes sameness, but democracy promotes unity and difference," he said. "Diversity and coming together allows us to operate with a multitude of perspectives."

Allred said partisan politics are a source of division.

"People operate with two different sets of facts when it comes to politics in our country," he said, regarding the different sources Republicans and Democrats use.

He said race could also divide people.

"Just saying the words 'Black Lives Matter' can create a firestorm of opinion," he said. Similar to politics, however, he said people can and should listen to the ideas of people from other races.

"I'm never going to understand what it means to be a minority in Oak Ridge, but can I understand where they're coming from and what their stories are?" he asked. He spoke of growing up surrounded only by white people in Oliver Springs.

"I never knew the gifts that I was missing out on and the richness of the culture of people who looked different from me. In some ways, I was robbed of the experience and growing and deepening and becoming a better person, because in my community, everybody was just like me," he said.

"I think that deep down we all want the same things; we just disagree about how to get there," he said.

People want to be safe in their neighborhoods, and for their children to have opportunities to grow and be educated and find success, he said.

"People want opportunities to work, to develop, to be seen and heard, to know that their lives matter," Allred said. "And I think deep down people want us to be one country again. Not a red state, blue state. One nation, under God, indivisible, with liberty and justice for all. I mean we say it all the time."

To learn more about Periodic Tables and its events, go to oakridgeperiodictables.com/.