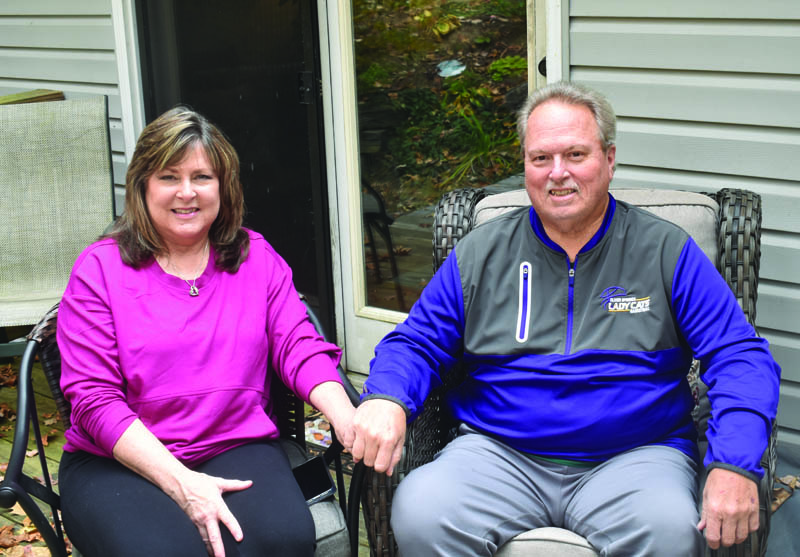 "It's been a miracle in my book," said Howard Duane Leffew, known as Duane to most people.

Leffew, 67, was referring to his recent survival from a massive heart attack.

"We can't thank all our family and friends enough for the prayers, because they worked," said his wife, Bet. "We believe it was all God. We had thousands praying; that's what got us through."

Most of the story was told by Bet because Duane has no memory of many of the details.

Among those praying were the players on the Oliver Springs girls' basketball team where Duane serves as assistant coach.

It was his 10-year- old granddaughter Kindell Feazell who first discovered something was wrong with her grandfather. She and her mother, Kari Collins, who is an occupational therapy assistant, live in the same house with the Leffews. Kindell called her mother, who started CPR as Bet called 911.

They would like to thank the Clinton Police and Fire departments and Anderson County EMS for their quick response.

Clinton Police Officer Dustin Campbell arrived on the scene within two minutes and took over CPR. Within a few short minutes he was joined by Clinton Fire Capt. James Blakely, firefighters Scott Brazer and Greg Barton, and Anderson County EMS personnel Capt. David Murner, AEMT Emily Tackett, and paramedic Devin Burnette.

After several minutes they were able to restore breathing and heartbeat.

Duane was taken to Methodist Medical Center in Oak Ridge, where he was admitted to the ICU.

Bet said that everyone in the ICU remarked on his recovery and called him the "miracle man."

Oct. 10, he was put in a private room. On Oct. 13, he was moved to a rehabilitation hospital, and on Oct. 18, Duane was discharged.

He now appears to be in good health and has returned to coaching.

He said he feels his purpose in life is to coach and guide kids, and the reason he is still here is that that purpose is not over yet. "There is no other explanation," he said."I have a totally different outlook on life."

"We just give God all the glory," said Bet.